Olympic Games 2012 in London-Seychelles receives commemorative petal
29-May-2013

This took place in a small ceremony held at the local Olympic body's office at Roche Caïman.
The cauldron – designed by British architect Thomas Heatherwick – was made up 204 copper petals, each of them representing the 204 members of the Olympics. They were all attached to rods and who could forget that breathtaking moment when the petals – each with their separate flame – rose from the ground to create a fully fledged Olympic cauldron.
The design of the cauldron has allowed for each of the copper petals to be shipped to all the member nations as a souvenir of the London Olympics 2012.
Present at the ceremony on Monday was Socga president Antonio Gopal, secretary general Alain Alcindor, athletes, coaches and other member of the Seychelles delegation who represented the country at the 2012 London Olympics.
During the ceremony, Mr Gopal also launched our athletes' preparation for the 2014 Commonwealth Games to be held in Glasgow, Scotland and for the 2016 Olympic Games to be held in Rio de Janeiro, Brazil.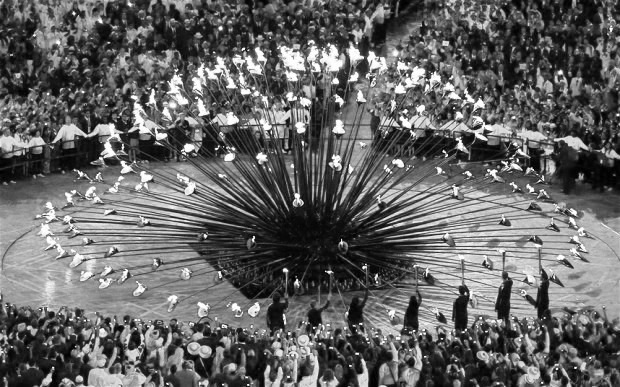 The delegates had the chance to take photos with the petal, before taking four minutes to watch a video portraying some of the best moments of the 2012 London Olympics.
Mr Alcindor told Sports Nation that the Olympic cauldron petal will remain at the Socga headquarters temporarily, where members of the public can view it, before it is later moved to a permanent location in a planned Olympic museum.
S. N.