Hanneman Holiday Residence honoured for hospitality excellence
01-June-2013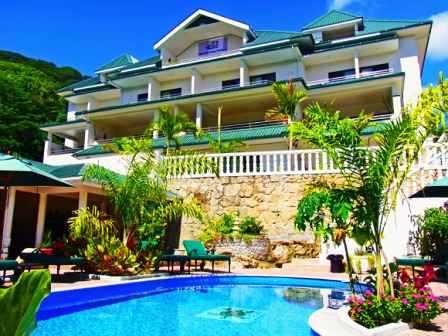 The accolade, which honors hospitality excellence, is given only to establishments that consistently achieve outstanding traveler reviews on Tripadvisor, and is extended to qualifying business worldwide.
Only the top performing 10 percent of businesses listed on Tripadvisor receive this prestigious award.
To qualify for a Certificate of Excellence, businesses must maintain an overall rating of four or higher out of possible five, as received by travellers on Tripadvisor (Hanneman has five) and must have been listed on Tripadvisor for at least 12 months. Additional criteria include the volume of reviews received within the last 12 months.
"Hanneman Holiday Residence is pleased to receive this third Tripadvisor Certificate of Excellence," said general manager Hubert Habets.
"We strive to offer our customers a memorable experience, and this accolade is evidence that our hard work is translating into positive reviews on Tripadvisor," he added.
Hanneman Holiday Residence is ranked number one on Tripadvisor, this from 96 BBs & Inns in Seychelles, listed on this largest traveller site.
Beside this, Hanneman Holiday Residence is mentioned as the Best of the Best on the German traveller website Holiday Check, with a recommendation of 100 percent.
The directors, Manfred Heinkelein and Hannelore Harutunian, are happy and proud with this success, and have congratulated and thanked the whole team for this outstanding achievement.
It is to be noted that the Hanneman Holiday Residence team is 100 percent Seychellois.