Caretaker committee aims to bring bodybuilding back to its former glory
19-June-2013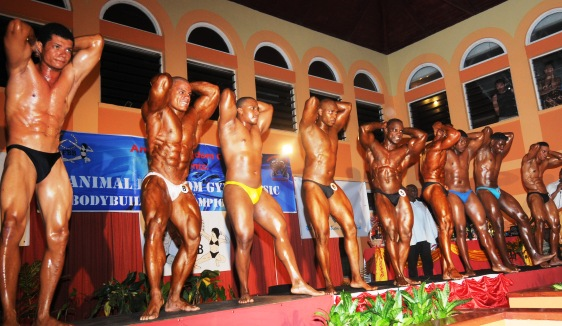 The former Seychelles Amateur Bodybuilding Association (Sabba) was split into the Seychelles Bodybuilding Association (SBBA) and the Seychelles Bodybuilding and Physique Sports Federation (SBPF).
The SBBA is affiliated to the International Federation of Bodybuilding (IFBB) and the SBPF is a member of the World Bodybuilding and Physique Sports Federation (WBPSF) – a break-away organisation from the IFBB.
The National Sports Council (NSC), which now does not recognise either of these local federations, decided to come up with a caretaker committee that has no international affiliation in order to end the uncertainty surrounding the sport and to provide a solid base upon which a permanent structure and committee can be put in place.
Speaking to Sports Nation, Mr Sauzier said he is hoping to groom the committee so that when the election for a permanent committee, scheduled for February 1 next year, takes place, local bodybuilding will be in a stronger and much more stable position to move forward.
He also pointed that while nothing is confirmed yet in terms of competitions, he will be discussing the possibilities with his committee and he added that he hopes soon our bodybuilders will be in action again. He is also looking to add some international exposure as well though no plans have been set in stone as of yet.
The chairman acknowledged the presence of an NSC representative on the committee, saying he believes it will provide several benefits.
He said the turnout for the election of the caretaker was quite good with a large number of athletes present.
Local bodybuilding enthusiasts will surely be keeping a keen eye on developments and it is hoped that the step taken by the NSC can help give the sport a new lease of life and even reach its glory days when it had many followers.
S. N.