Conservation versus development
25-June-2013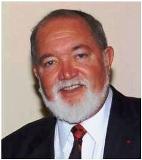 Mr Mancham chose to state his views on the collision course which is emerging between the politics of conservation and that of economic development.
"There was no opposition to the Seychelles government agreement that the archipelago of Aldabra be discerned a 'world heritage' site. The tortoises are not bothered by the philosophy of 'rising expectations' – and they do not have a 'vote'.
But when it comes to development in the other islands with human population having a high level of expectations and a vote – the situation becomes more complex," Mr Mancham said.
How do you balance preservation with development needs? he asked.
"Man with all his imagination cannot replace the harmony and beauty of nature – but Tourism is a vital pillar of our economy and our people are no more interested in remaining 'museum pieces'. They are also interested to travel and see the world beyond. This means that development must take place and economic activities must continue," Mr Mancham said.
"Decisions cannot be easily taken but they must finally be taken in the overall national interest. People with empty belly are not satisfied that they be allowed to starve in the most beautiful country in the world," Mr Mancham stated.