Chess: National championships-Hoareau and Figaro winners
26-June-2013
The Seychelles Chess Federation hosted the event in collaboration with the Adonis Group Ltd and X-Touch Seychelles and it attracted a total 24 chesslers. The tournament was held on a seven-round Swiss system.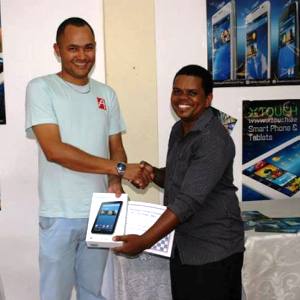 Hoareau won the male category as he finished with 6.5 points, followed by Ragul Pillay with 5.5 points while Sachith Weligepola settled for third place with 5.5 points. Arnold Mein (5.0 points), Darren Low-Hong (4.0) and Gervais Cupidon (4.0) finished fourth, fifth and sixth respectively.
In the female category, Dericka Figaro finished with 5.0 points to take first place.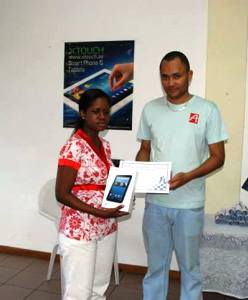 Bernadette Mein collected 4.0 points to take second place, Rachel Hoareau was third (3.5 points) and Elza Hoareau fourth (2.0 points).
As prizes, Hoareau and Figaro each received an X-Touch tablet.
In the male under-12 category, Ryan Joseph finished first with 4.0 points and Ajay Kumar was second with 3.5 points.
Jessie Eulentin won the girls' under-12 division with 3.0 points – the same total as Anu Kumar – but she finished with a better record against Kumar.
Timothy Kate and Harish Pillay were each awarded a special prize.
S. N.