Busy Signal ready to rock Seychelles!
28-June-2013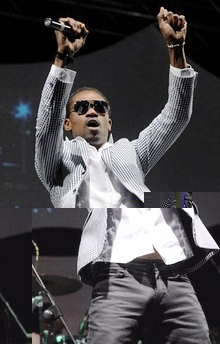 Born Reano Gordon, Busy Signal will arrive here tomorrow before giving a press conference in the afternoon – hours before taking the stage at the National Sports Council (NSC) Hall.
Tomorrow night's show will start at 8pm and tickets selling at R350 at Kot Do will also be available in town and at the entrance on the day.
The organisers have assembled a line-up of well-known Seychellois artistes like Sandra, Ambitious, Philip Toussaint, Smash Kid, Ion Kid, John Wirtz, Curious, Champion and Master Emel for the show before Busy Signal rocks the night and give local reggae fans some of his best songs like Reggae Music Again, Come Over (Missing You), Nah Go A Jail Again, Tic Toc, Hustle Hard, The Gambler, Dream Dream, Royal Night, Come Shock Out, Push and Shove, and You and Me on his stop in Seychelles on the 'Reggae Music Again' tour.
Busy Signal will be accompanied by brother and promoter Galey Gordon as well as engineers Karim Thompson, Waynford Levy and Dameon Sireon. A sound engineer from Reunion is already in the country.
After putting music lovers in the feel, Busy Signal will take part in an after party at the Tequila Boom.
On Sunday, Busy Signal will perform at the Berjaya Praslin Beach hotel and tickets cost R250. Artistes from Praslin will also perform during the show at the Berjaya Praslin Beach hotel.
G. G.