RЯ Secretarial/Admin services opens on La Digue
01-July-2013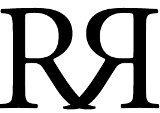 No need to look any further. Ruby Rose's R? Secretarial/Admin services has the right solution for you.
Speaking to Business Nation, Ms Rose said her newly formed company "provides a full range of secretarial and administration services."
"I worked as office assistant with the Seychelles Pension Fund for three years and I got to help many people with writing letters and forms filling. Now, I'm ready to sell my expertise to all Diguois," she said.
The services Ms Rose is bringing to her clients include letter writing, form filling, passport application, and representative.
"For example, if a State Assurance Corporation of Seychelles (Sacos) agent from Mahe needs to be in contact with his/her client on La Digue for anything, I can do it instead of the agent coming to La Digue or the client travelling to Mahe. I am the link between them," said Ms Rose, who added that she can do business cards, funeral leaflets and birthday cards.
"I am going to invest in a new printer to bring quality service to my clients," she said.
For more information, you can contact Ruby Rose on 2723890 or on email: This email address is being protected from spambots. You need JavaScript enabled to view it.

G. G.