New scheme to enhance reading
03-July-2013
Present were member of National Assembly for Anse Royale Derek Samson, director general for schools Odile Decommarmond, director for primary schools Cyril Pillay, senior development officer for civics, personal and social education Elva Gédéon, parents, pupils and staff of the Anse Royale primary school.
Following the reading scheme – Jolly Phonics – launched in 2011 and targeting early childhood level, primary one and two, the ministry has launched the Read With Me reading scheme which has 16 books graded on length and reading difficulties.
It was Ms Decommarmond who launched the scheme, while Ms Gedeon explained the different books to the invited guests. All schools in Seychelles will get their own set of books.
Ms Decommarmond appealed to parents to join and take part in building reading interests in their children.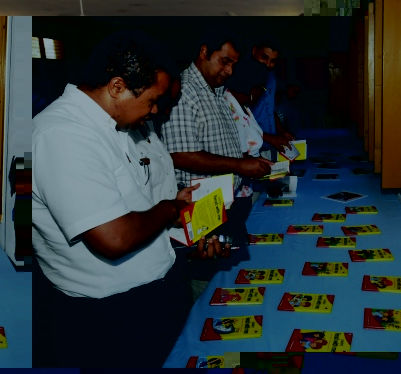 Anse Royale primary school head teacher Sonia Mancienne accepted the books on behalf of all schools in Seychelles.
"I reassure the ministry of education that the books will be put to good use," she said. An Anse Royale primary student also thanked the ministry for the books and pledged that he and his friends will take the opportunity to read the books at their disposal.