Foyer de Nazareth boys tour Botanical Gardens
06-July-2013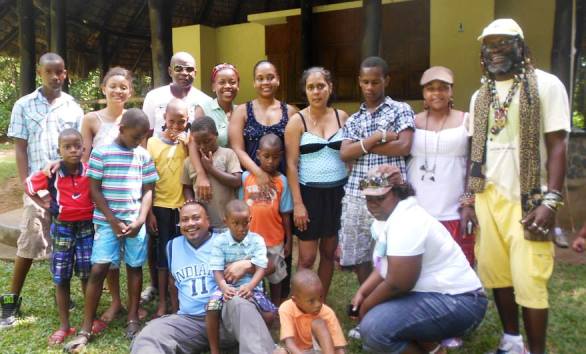 With the help of guide-of-the-day Achille 'Kwame' Luc, the SYLP graduates brought the boys on a tour of Botanical Gardens at Mont Fleuri.
It proved to be a day of fun and discovery for the boys and graduates who learned quite a lot before enjoying snacks and drinks.
The activity was organised to keep to the group's pledge made on graduation day: To better serve and make a positive difference in our community through the skills acquired from the programme.
In fact, this was the second activity organised with the boys of the Foyer de Nazareth.
In December last year, the graduates cleaned the compound, cut grass and planted vegetables and fruit trees in the foyer's garden in a bid to help make it more food secure.
The graduates shared a sumptuous lunch with the boys and their guardians and gave out presents before decorating a Christmas tree with red, gold and silver decorations.