Planning Authority plans to go digital
11-July-2013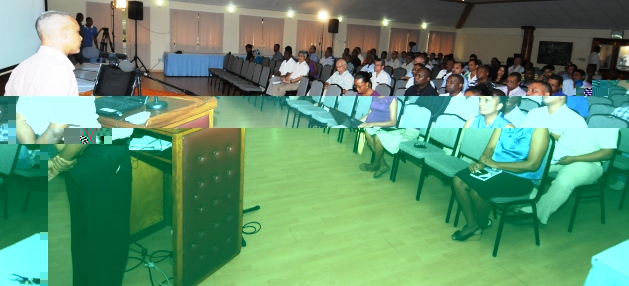 Surveyors, architects, draughtsmen and contractors assembled at the STC conference hall on Tuesday to be briefed on the new system, which is expected to be implemented by the first or second week of August this year.
From that date onwards, plans will have to be submitted electronically, although the system does not yet have the capacity to process electronic payments or digital stamps and signatures. This means that any agent submitting plans electronically will still need to go down to the Planning Authority offices to make application payments and have their documents downloaded and printed for stamping once they are ready for approval.
For this project, the Planning Authority has worked in close collaboration with the Department of Information Technology and Communications (DICT).
The chief executive of the Planning Authority, Gerard Hoareau, said the move was intended to bring the planning application process to the level expected by the public.
"When I took office two years ago, planning was in a state of disrepair," said Mr Hoareau. "We sat down in-house to try and ascertain what the problem was in the planning authority based on the number of complaints and the type of problems experienced with the Planning Authority."
"I'm not saying it's a lot better now, but since I took office two years ago, I'm convinced that under my leadership I have tried to revive the Planning Authority."
Mr Hoareau said that having gained a lot more resources in terms of employees and vehicles, there was no reason the Planning Authority should not do better than it had before.
"We also found after we did some analysis that we needed to explore new technology so that we could give better service to our clients, and we came up with this software that will allow agents to submit their applications online."
Mr Hoareau added that scanning machines would also be placed within the Planning Authority offices to enable agents to scan and submit their plans on the system there if the agent so desired.
With regards to developing a method of processing payments and signatures online, Mr Hoareau said the capability was being looked into and should be available by the end of this year.