Tennis-Eyquem stuns Delpech, Kanté gets second win
13-July-2013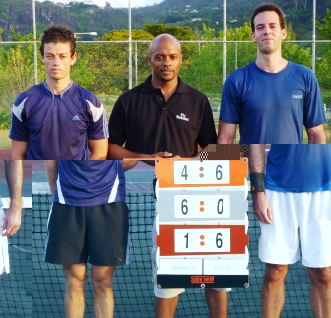 Eyquem played two matches on the same day as his semifinal match which was supposed to be played two days earlier was postponed because of bad weather. He therefore played his semifinal match in the morning where he defeated Bernard Mein to reach the final.
Delpech defeated Damien Laporte in the other semifinal and he had a longer rest than his final opponent. Eyquem, a French national working in Seychelles, won the first set 6-4 before being dominated 0-6 in the second to send the match into a third decisive set. Eyquem recovered to win the set 6-1 and the match 2-1.
In the women's competition, Fatim Kanté picked up her second tournament win this year with a two-set victory over Marie-May Isnard.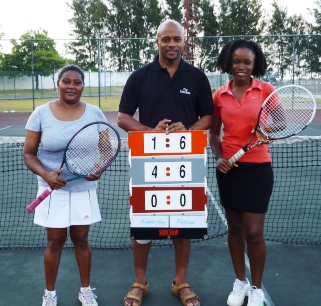 Having beaten Sarah Rene in the semis, Kanté overcame Isnard 6-1 and 6-4 to win the match 2-0. Isnard beat Thara Hoareau in the other semifinal match.
STA chairman Garry Albert has thanked the players for taking part in the competition and has vowed to keep organising more tournaments to bring them together to compete as well as socialise so as to remain united in the sport.
S. N.