Aims delegates hosted to special reception
20-July-2013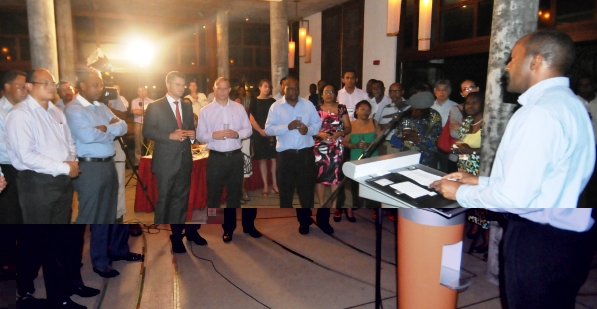 Addressing guests, Designated Minister Vincent Meriton said Sids issues are central to the debate on sustainability of the United Nations (UN).
Mr Meriton said small island states are also potentially large oceanic nations.
He added that the development of the blue economy unites the small islands states across the different oceans.
"There is a need to work together to build new strong partnerships to reinforce the position of small islands developing states," the minister said.
Those present included Minister for Foreign Affairs Jean-Paul Adam, Minister for Natural Resources and Industry Peter Sinon, Minister for Environment and Energy Professor Rolph Payet, Seychelles' climate change and Sids ambassador Ronny Jumeau, and Seychelles' resident ambassador in Paris Bernard Shamlaye.
Among the foreign delegates were the UN's general assembly president Vuk Jeremić, chairperson of the Alliance of Small Island States (Aosis) Ambassador Marlene Moses and the under secretary-general of the United Nations Department of Economic and Social Affairs Wu Hongbo.
Speaking at the event, Mr Jeremić said small island nations should come together to shape the post- 2015 and global development agendas, adding that it is important for all the states to move forward as one.