Meeting with jurors on key areas and judging process
24-July-2013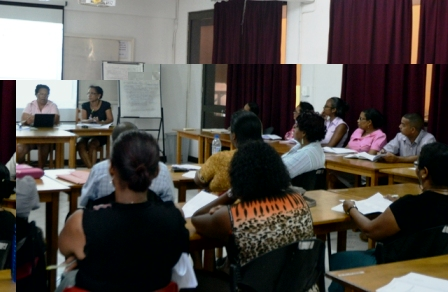 Panels comprise three jurors who will evaluate each school in the four key area: performance of management, performance of students, management of student behaviour and ethos. Indicators and ratings will be used for each guiding question according to a scale.
The jurors were presented to the award system and given explanation as to how judging will take place, such as criteria to be used, operation of the panel and coordination.
There were 25 potential jurors present and compositions of panels were discussed as were the attitudes and ethical standards required of the jury.
Following the first meeting, the steering committee is expected to meet to finalise and approve the panels while moving into the next stage of the award project.
The first round of visits are expected to take place during Term 3, 2013, and continue in 2014.