Rosebelle trail project gets big boost
29-July-2013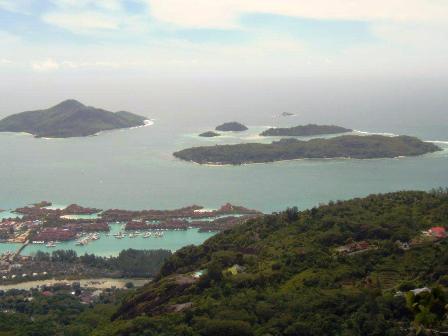 The event forms part of the bank's corporate responsibility in engaging with key stakeholders in the country to support activities that will benefit and impact positively on the local community.
Rosebelle trail is located in the Plaisance district in the La Misère area, with a breathtaking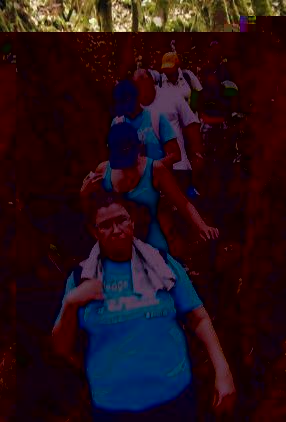 and bird's eye view of the Fair View Estate community, Eden Island and the inner islands.
The trail's starting point is about 75 metres off the already established Salazie trail. On one side on top of the cliff one can also enjoy the view of Grand Anse and the Bay of Anse Boileau.
The ongoing Rosebelle trail is an environmental project expected to be completed by end of the year. The project itself is being monitored through the United Nations Development Programme (UNDP) and the GEF Small Grants Programme. Other partners such as the Ministry of Environment also provide support to the project in terms of facilitation and guidance.
The main aim of the weekend activity with the Barclays team was to assist the Plaisance Community Outreach Committee with the ongoing building works on the trail. The whole group jointly shared the work load of laying wooden steps along the pathway, clearing of invasive plants along the trail and also planting of 50 endemic palm trees. The latter activity forms part of the "Campaign of 20,000 new trees project" launched by President James Michel in 2012 which aims to motivate people to plant trees and improve the quality of their environment.
The event also provided the Barclays team with an opportunity to understand the Rosebelle Trail project and how it will benefit the local community upon completion.
Going forward, both the Barclays team and the Plaisance Community Outreach Committee have agreed to look at possibilities where the bank may come in the future to assist with the works required to complete the trail.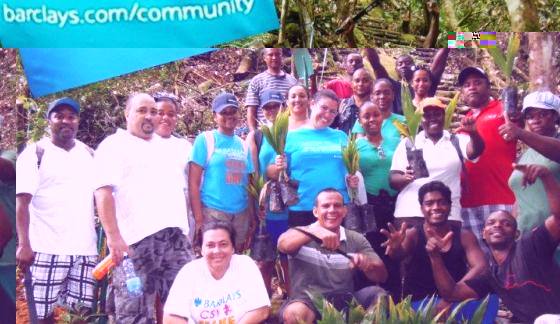 The accompanying photos show the Barclays team and members of the Plaisance committee during their July 20 activity along the Rosebelle trail and the panoramic view that one can enjoy when using the trail.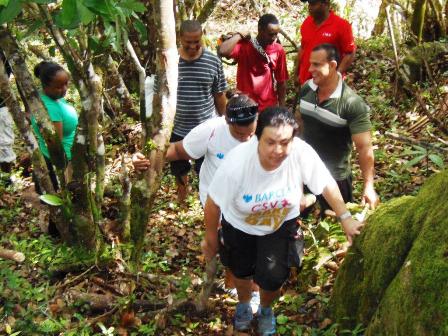 Contributed