Football: Exclusive interview with Kevin Betsy-'The only person who can stop you from achieving your dreams is yourself'
30-July-2013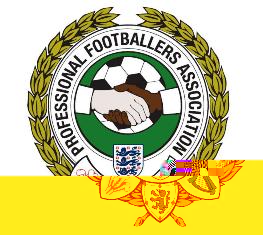 The Kevin Betsy Foundation is a way to give back to the community
Kevin has recently founded the Kevin Betsy Foundation aimed at helping all Seychellois and
British kids develop their football skills and coaching in Seychelles. He has received the help of Suketu Patel to set up the foundation as well as his official partner – the Professional Footballers Association (PFA) – based in England.
When I asked Kevin for an interview, he was all smiles and eagerly accepted to come by the Nation's office. A success driven individual and one who seems methodological in his endeavours, Kevin has already began planning for life after his playing career is over. Keen to know more about the 35-year-old, I sat down with Kevin to get the material for my very first interview piece.
Seychelles Nation: Kevin everyone knows you as Seychelles' first professional footballer, but what can you tell us about you on a personal level?
Kevin Betsy: Well, I'm a very driven person and my career has obviously given me that grounding where you have to be dedicated to your profession and my parents taught me at a very young age not to surround myself around negative people. I try to focus very much on the goals that I want to achieve and also I'm a family man, having been brought up in a big family. I have three children, two daughters and the last one is a boy. I left Seychelles when I was two years old and have lived in England for the majority of my life.
Seychelles Nation: Your father was a very popular footballer here. Was he the one who pushed you into taking a career in football?
Kevin Betsy: Definitely yes. The first ball I kicked was at Beau Vallon when I was still a toddler. So yes, my upbringing was with him. He taught me some skills and educated me in my football development, but also he was a big player here so he was a big inspiration for me, being my role model and he always led me on the right path. Like if I was late for training, he would tell me not to go for training if I'm going to be late. He instilled discipline in me early on.
Seychelles Nation: You helped the Seychelles team win the first IOIG gold medal in 2011. How did you feel on that day?
Kevin Betsy: Fantastic jubilation really because I came to do a job for the country – to try and help the players and the coach who had done a fantastic job. A special thank you goes to Mr Suketu Patel for instigating my selection and persuading me to come for this tournament. I had to make a big sacrifice for my club in order to allow me to leave and try and get the gold medal and bring a smile on so many Seychellois faces. It was fantastic and I will never forget this moment.
Seychelles Nation: As a professional footballer, what can you say is the difference between amateur and professional football?
Kevin Betsy: Firstly, when I arrived here (in 2011), I didn't think much of the boys as a team in all honesty. But my appreciation of them changed dramatically during the time I spent with them. We were like a professional club in terms of our mentality and our focus and this is why we achieved what we did. Forget about talented players and all that, if you haven't got the focus and desire you won't achieve anything. Players like Alpha Baldé was a great inspiration to us and there were some great young players like Alex Nibourette and Archille Henriette who did really well in the tournament as well as Don (Anacoura) the captain who was a great leader. We were a great team and I think these boys can play football and can achieve a lot and without a doubt become professional players if they ever wanted to. But tactically here in Seychelles the build-up is a lot slower, maybe because of the weather and a lot of Seychellois teams play a different defensive line, but football is football. They may need to be educated in terms of their discipline off the pitch, but they have some really good technical ability here and some naturally gifted footballers.
Seychelles Nation: Your current club, Woking, is not popular here, so what can you tell us about them?
Kevin Betsy: Woking is a good non-league team, a semi-professional club with fan base of about 3,000 which is quite a lot for a semi-professional club. We just got promoted to the Conference National Division which is the fifth division in English football and we are looking to get into the football league with promotion this season. Basically, it's the first team I played for before I turned professional so I decided to go back to that team and try to help them and enjoy my last years of football because next year will probably be my last year of playing.
Seychelles Nation: So, what are your plans for the upcoming season?
Kevin Betsy: Just to try and enjoy my last season, and to help the team to at least reach the playoffs and maybe with an outside chance of getting promotion. Last year, I was player of the year and I want to have another good season for them as last year I scored 14 goals from midfield which is great, and I want to finish my career on a high. One of the main reasons I went back to Woking although I could have joined another professional team, is I did not want to leave the area and settle somewhere else. Woking gave me my chance before and I wanted to go back while I was still in good shape physically.
Seychelles Nation: You are most famous here because of your time at Fulham, so what can you tell us about your time there?
Kevin Betsy: I'm very fortunate to have played for such a great club. I achieved two promotions with them and then obviously playing in the Premier League. Now I have been lucky enough to have been invited to come and work for the club with the academy and bring my experience to the young players coming through.
Seychelles Nation: Are you thinking about taking up coaching after your playing career?
Kevin Betsy: Yes. About five years ago I decided to take some coaching qualifications, including my UEFA 'B' and 'A' licenses. But I have decided to start coaching the younger teams first and work my way up from there, because many players take up management jobs at big clubs because of their names and sometimes they end up failing. You have to do the apprenticeship and progress in order to succeed.
Seychelles Nation: In one of your online columns you compared your current manager – Garry Hill – to Harry Redknapp. So who would you say is the best manager you have worked with?
Kevin Betsy: Kevin Keegan obviously. I was named after him so he was already my best manager. My best coach I would say is Jean Tigana who was fantastic, so these are probably up there.
Seychelles Nation: What can you tell us about the beginning of your career?
Kevin Betsy: I was very young, 14 or 15 playing for the team in my district. I had England trials at under-16 and I didn't get picked, which is one of the disappointments I've had in my career. So I had to change my mentality towards football with the support of my parents because I still believed I could play at good level. Afterwards I signed for the Woking youth team, then my manager at the time gave me a chance in the first team and I won the conference player of the year title in my first season. After that about four or five clubs made offers, but Fulham was the one that I decided to take.
Seychelles Nation: We all have the players we admire the most, who is your favourite player?
Kevin Betsy: Good question… let me think… There are a lot of players I admire, and my biggest role model is my father, but I'd say (Cristiano) Ronaldo is up there and is probably one of the best players, but I think Ryan Giggs is someone I would say is my favourite. Because Ryan Giggs is 39 years old and is still playing and is a fantastic role model for young players. I was lucky I did my 'A' license with Giggs so I got to spend two weeks in his company and he is a very nice guy, very humble and he is already going on the right path with his coaching.
Seychelles Nation: And your favourite team?
Kevin Betsy: My favourite team is West Ham because I was brought up really close to the ground. We're an up and down team, we are not the best like Liverpool, Arsenal or Manchester United but, if you live in an area, you support that club. It's easy to supporter Manchester United because they win all the time, but you have to be a bit more loyal.
Seychelles Nation: The new English Premier League season is about to start, what are your thoughts?
Kevin Betsy: I think Chelsea will win the English Premier League title this season. I think with Mourinho (Jose) coming back is going to make a huge difference. He has some good players and I think tactically he is probably among the best coaches.
Seychelles Nation: To conclude, do you have any words of advice for the local youths?
Kevin Betsy: Yeah… Just keep believing in your ability. Try as often as you can to stay focused on your goals in whatever profession you want to do. The only person who can stop you from achieving your dreams, is yourself. The Kevin Betsy Foundation is obviously going to be a good tool to try and help more youngsters achieve as much as they can in life and in the next few years we will be giving more opportunities to young people. The federation has already got a very good initiative with the Rising Stars programme and it is similar to what the foundation will be doing. We have a very good contact base in Europe and I have contact with every football club in England. There could be opportunities for players to come to England and have trials and the foundation is going to help and support the good work that the federation is doing and work together to help the young players.
Interview compiled by Sedrick Nicette