President's Village, foster homes residents treated to film show
17-June-2017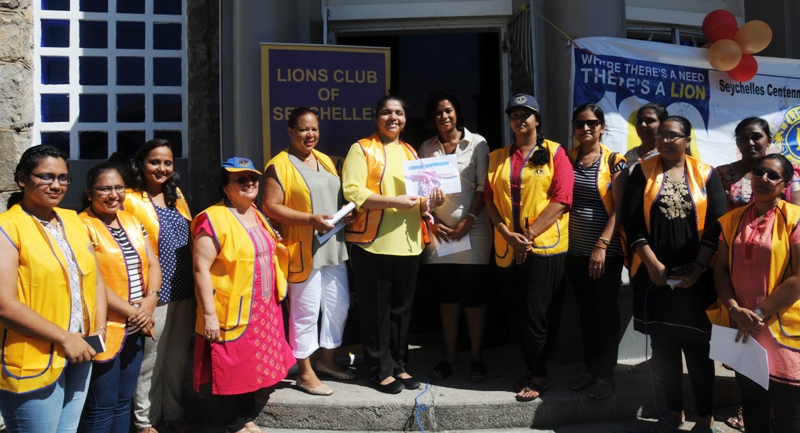 Young residents of the President's Village and three foster homes ‒ Foyer de la Providence, Foyer de la Solitude and Foyer de Nazareth ‒ were treated to a free movie, courtesy of the Centennial Women's Lions Club in collaboration with Deepam Cinema.
Although Children's Day was on June 1, the children got to watch the movie 'Ozzy' last Saturday at Deepam Cinema.
On behalf of the Seychelles Centennial Women's Lions club, Karpagam Senthil welcomed the children, nuns, members of the club, Melvin Jones family, Seychelles Children's Foundation and guests to the first project of the lionistic year 2017-18.
"Women Lions Club is a one-year-old baby. It is indeed a great pleasure and pride for us to join hands with Deepam Cinema to screen a free movie for the children to celebrate Children' Day. Children are innocent, children are mischief, but children bring a smile to everyone's face. They are one of the most treasured possessions on earth. Thus Children' day is celebrated to commemorate the healthy growth and happiness of children, they are the world's most valuable resources and the best hope for the future. Happy Children's day to all the lovely children out there," said Mrs Senthil who also thanked Subash Pillay of Deepam Cinema for generously accepting the club's proposal.
Paul, a representative of the Deepam Cinema, accepted a token of appreciation on behalf of Mr Pillay.
Seychelles Children's Foundation's project and communications manager Carol Andriamaro thanked members of the Seychelles Women's Lions Club and Mr Pillay for this gesture.
Mrs Andriamaro said the project has brought a smile on the children's face.
"They are special and today you are making yet another difference in the lives of the children," said Mrs Andriamaro.
She added: "Thank you for choosing us, and please do note that such gestures have been highly appreciated by us. We look forward for your continued support in the future, and may we wish you all the best".
Mrs Andriamaro then handed over a thank you certificate to Mrs Senthil in recognition for such a generous gesture.
A resident from the Presidents Village concluded the official ceremony with a vote of thanks on behalf of all the children and at the end of the film show they all shouted 'OZZY', an indication they loved and enjoyed the movie.
Contributed