Maia Luxury Resort & Spa wins Prime Traveller's best island hotel accolade
17-June-2017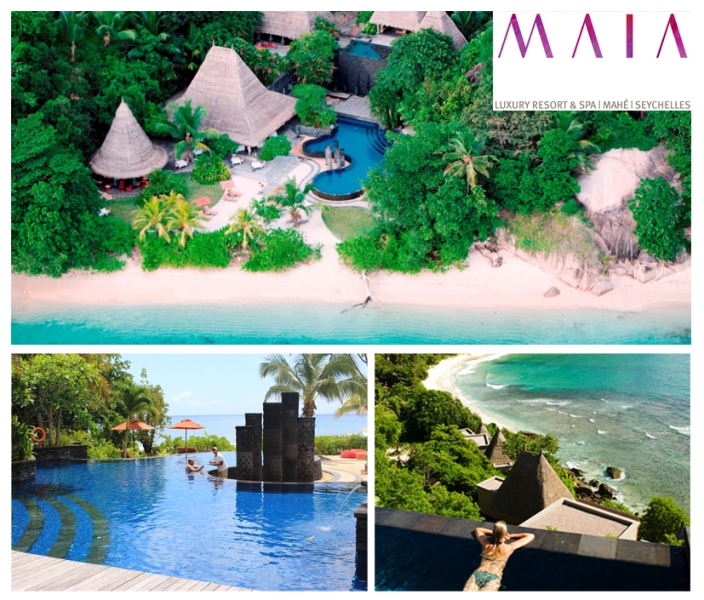 Seychelles' Maia Luxury Resort & Spa has been named the Best Island Hotel in 2017 by the Prime Traveller Awards. The prize was announced on May 30, 2017 in Moscow.
Prime Traveller is a luxury lifestyle magazine distributed in Russia and its surrounding Commonwealth of Independent States (CIS).
Maia Luxury Resort & Spa was chosen for its "exclusive, premium hospitality" by Prime Traveller's editorial members who also highlighted the resorts secluded, untouched beach, gentle service and idyllic atmosphere.
The hotel's general manager Lionel Ferrari said this is a great recognition for MAIA and the team who are passionate about delivering the best service and paying attention to details when it comes to their guests.
"The Maia philosophy is supported by our dedicated butler service which allows our guests to unwind in full confidence while on holiday. We are extremely proud to have been selected by Prime Traveller Awards as the best island hotel ahead of other very exclusive properties," said Mr Ferrari.
Built on a private peninsula offering breathtaking views over the ocean, Maia Luxury Resort & Spa is located at Anse Louis, Anse Boileau, on the west coast of the Seychelles' main island, Mahé.
Boasting 30 villas blended among lush tropical vegetation, the resort falls under the portfolio of the South African hotel group Tsogo Sun, which owns over 100 hotels in several African countries and the Middle East.
In a statement posted on the hotel's website, the chief operating officer of Tsogo Sun Hotels, Richard Weilers said they were proud that Maia Luxury Resort & Spa has been named as one of the top luxury island getaways by Prime Traveller.
"Our philosophy of 'Whatever, Whenever, Wherever' is key in delivering an incredible experience for each and every guest who stays with us in the Seychelles," said Mr Weilers.
The Prime Traveller luxury lifestyle magazine was created in 2007 and the Prime Traveller Award 2017 is the first to be organised by the magazine.
As part of the award, accolades were also presented to the Best New Hotel, Best City Hotel, Best Ski Hotel, Best Beach hotel, Best Boutique Hotel, Best Business Hotel, Best Kids Friendly Hotel, Best Spa Hotel, Best Hotel Chain and Best Airline Company.
Contributed