SCU changes core banking system
17-July-2017
• Calls on members to request new account numbers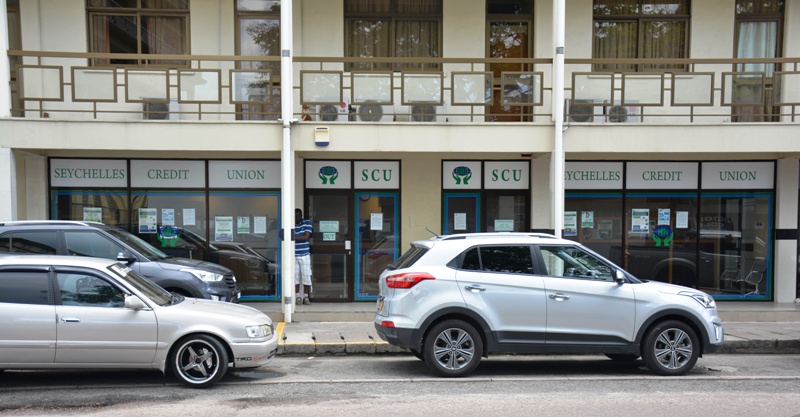 The Seychelles Credit Union (SCU) has recently changed its Core Banking System to allow for greater user experience of its members, and more efficient and cost-effective operations, translated in better services.
According to SCU, the change in the Core Banking System allows SCU to integrate with the National Payments System, hence, offers cheque clearing and electronic funds transfer effectively at low costs.
"Such system also sets into fast motion the implementation of the following projects for SCU members, which were otherwise not viable: introduction of Automated Teller Machines (ATMs); introduction of Online and Mobile Banking; initiation of foreign exchange services and international transactions," says Jessica Alcindor, Chief Financial Officer at SCU.
As a result of this change, all members' accounts have been changed.
"Each member will now have their distinct customer numbers but different account numbers associated with their savings/current/shares/loan accounts etc... All members are kindly reminded to request their new account numbers the next time they call or visit our local branches (Mahé, Praslin, and La Digue) for their usual banking transactions. SCU is also in the process of mailing each individual member with their new references," says Ms Alcindor.
SCU continues to value its members' trust and would like to thank all its members for their understanding during this transition period. SCU apologises for any inconvenience that this may cause.
With the new Core Banking System, SCU has been able to provide current accounts for personal and business purposes. SCU intends to launch new savings and deposit schemes in the near future such as Special Home Savings schemes.
As the only community-based savings and credit cooperative society in Seychelles, the SCU has the mission of promoting thrift among its members to enable it to provide quality and fairly priced financial services to the community sphere through putting people before profits, and deliver financial services that not only meet but surpass members' expectations.
"Since our shareholders are the members themselves, we can concentrate on giving them competitive rates and excellent service. We believe we should be accountable to them," says Ms Alcindor.
The bank's approach is based on members working together and reaping the benefits together, hence its motto: Save Regularly, Borrow Wisely, Repay Promptly.
SCU offers popular products and services such as Easter Loan and Christmas Loan up to R15,000, 15% interest per annum with 1 year repayment; Special Short Term Loan up to R25,000, 18% interest per annum with maximum 2 years repayment; Christmas Loan up to R15,000, 15% interest per annum with 1 year repayment; Holiday Loan up to R50,000, 18% interest per annum with 3 years repayment; Business Loan up to 100% financing, 12.53% interest per annum with maximum 10 years repayment; Education Loan up to 100% financing, 8% interest per annum with a maximum 10 years repayment; Home Improvement Loan, up to 100% financing, 10.5% interest per annum with maximum 10 years repayment and General Purpose Loan, up to R250,000, 12% interest per annum with maximum 10 years repayment.
Other loan products the bank offers are Housing Loan, Subsidised Housing Loan, Start Up Business Loan, Motor Vehicle Loan, Medical  Loan, Land Acquisition Loan, Fully Secured Loan, Overdraft facilities and Bank Guarantees. SCU intends to create new festive loan schemes in 2017.
SCU has several categories of Deposit Accounts depending on the requirements of the applicant. These accounts include Individual, Business, Association, Minor and Joint.
Being a cooperative, the SCU is owned "by the members" "for the members".
"Therefore, there are significant differences between our cooperative and other commercial banks," says Ms Alcindor.
As for other services and facilities, SCU recently partnered with a well-renowned insurance company namely, FALCON INSURANCE giving SCU members privileged insurance policy choices.
Members benefit from discounts on insurance policies and monthly instalment payment plans which would better suit the individual/household budget.
To be on par with the new world of technology, the SCU is also online and on social media which allows it to ensure it maintains good interaction with the public in general through these outlets. SCU can be seen here –
Facebook Page:www.facebook.com/seychellescreditunion
Website: www.scu.sc