Seychelles School of Music climbing the ladder of success
17-July-2017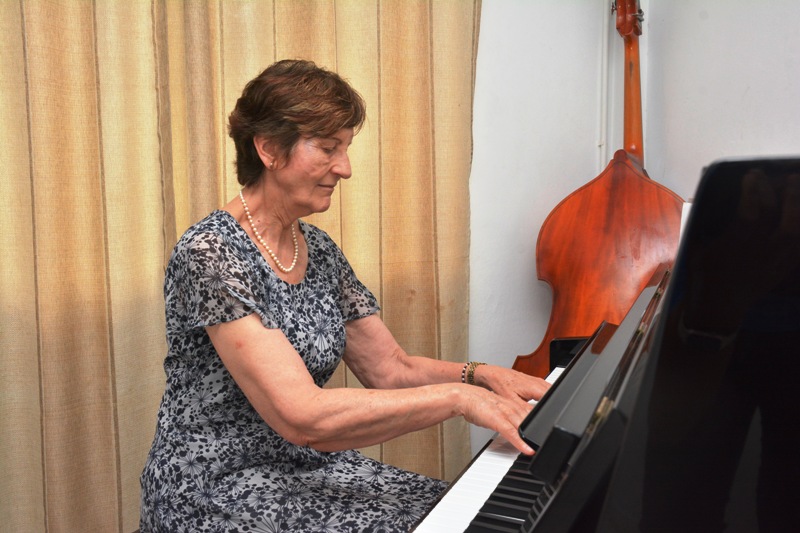 The music students at the National Conservatoire of Performing Arts (NCPA) recently took their Musical International Examination (ABRSM) at the School of Music, Mont Fleuri.
The students took their exam in different fields such as piano, vocals (singing), percussion (drums), flutes (recorders), guitar and violin, by the talented examiner Carolibe Diffley from Exeter.
Mrs Diffley was really satisfied by the number of students who took part in this year's exam.
Taking into consideration the 61 exam candidates plus 24 members of the Baha'i Choir, it is safe to say that the NCPA has recorded a total number of 85 candidates taking all levels of music courses - from preparatory test to ABRSM levels.
Mrs Diffley is an experienced ABRSM examiner for both graded and diploma exams. She runs her own piano teaching practice in Exeter, Devon/England and is very much engaged in the music life of the country.
"This year the school had around 85 candidates from preparatory tests to ABRSM levels who took part in the exam. I have seen some extremely good talents and students full of potential. Based on the level of talent that I have witnessed, I can honestly say that the school has been preparing the students for the set exam," she said.
She added that the students in Seychelles are very talented, and has got some good teachers willing to work hard to bring success to the school.
"In every school you have some pretty good teachers willing to make their students the best; I have seen that in Seychelles. All the students have great abilities to prove themselves and they have the ability to succeed.  My journey has been so wonderful so far, I have met some nice people in Seychelles, and I just want to thank each and everyone who made the exam a success," she said.
Head of School of Music Jerry Souris has this year entered his choir, the Baha'i Choir to take the Intermediate choral exam and this has set the stage for other local choirs to join in the family of performers and take such exams.
The results for the exam will be made available soon.