Hilton Seychelles promotes Julita Jeremie to cluster director of HR
12-August-2017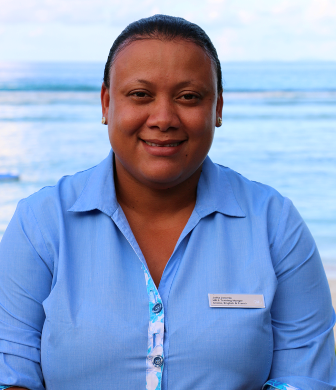 Julita Jeremie has been promoted to the role of cluster director of human resources for all three Hilton Seychelles hotels,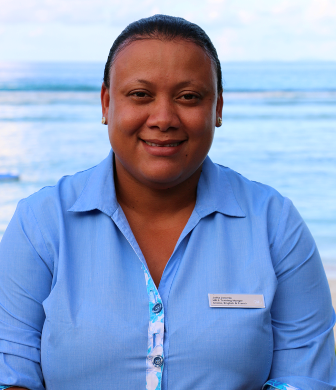 making her the second Seychellois female employee within the Hilton family to be given a senior position.
The promotion adds to the noteworthy measures taken by Hilton properties in the Seychelles to raise the number of women in managerial positions – an initiative resulting from its participation in a major conference entitled Women in Leadership held in May 2017.
Bringing 14 years of administrative expertise to her new role, Julita will oversee all HR & training tasks across three properties: Hilton Seychelles Labriz Resort & Spa on Silhouette Island, Hilton Seychelles Northolme Resort & Spa at Glacis, and DoubleTree by Hilton Seychelles – Allamanda Resort & Spa in Mahé.
"It is an honour to be given the position of cluster director of HR of Hilton Seychelles resorts. This promotion is especially gratifying because it is with the Hilton family that I kicked off my career within the hospitality industry. As a Seychellois, I feel fortunate to be a part of a hotel brand that is dedicated towards developing local talent," said Julita.
Julita has been an employee of the Hilton group since 2011, when she worked as an HR manager at Hilton Seychelles Labriz Resort & Spa. She moved up the career ladder in 2015 within the resort by taking up the role of HR & training manager.
In her new role, Julita will be responsible for implementing and updating corporate training programmes in accordance with Hilton standards, track and audit employee training records, and conduct meetings to review performance trends.
Andre Borg, general manager at Hilton Seychelles Labriz Resort & Spa, said: "Julita has always been a warm-hearted person and a joy to work with. She has been helpful with managing the seamless transition of new employees into the Hilton Seychelles brand, and we trust that Julita will sustain our work environment which is high in employee morale."
This is the second notable career advancement within the Hilton Seychelles properties in this quarter alone, following the hotel group's initiative to promote local female employees in the hospitality industry. In June, Doreen D'Souza became the first Seychellois and African female to be appointed the top role of resort manager of DoubleTree by Hilton Seychelles – Allamanda Resort & Spa.