Home care service mechanism being reviewed for standard upgrade
13-September-2017
The quality and standard of service carers provide to old, disabled and sick people at home and in institutions are expected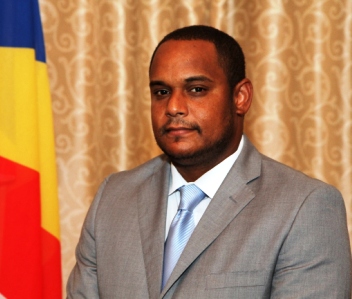 to be of better quality and on a higher standard once a new home care service delivery mechanism will come into operation possibly early next year.
Marcus Simeon, the chief executive of the Agency for Social Protection (ASP) which administers the home care service has said there are increasing complaints of abuse of the system which provide the service as well as others related to quality of the service being delivered.
"Our main concern about the service at present is that it is not to the expected standard," Mr Simeon said.
Currently families are free to identify carers of their own who are often family members, relatives or friends who often do not necessarily have the skills  and experience to carry out the work required of them and they are most of the time absent from their premises of work for personal reasons thus the   reason for some of the complaints.
Mr Simeon said work is underway to review and restructure the whole mechanism and modality of dispensing the service and in addition to that registered home carers have been following training since March this year to equip themselves with the necessary skills required when caring for old, disabled or sick people at home or other institutions.
"The idea is to have in the future a pool of trained carers under one body from which any person who requires the service of a carer can go to," Mr Simeon said.
He added that the ASP is working closely with key partners, namely the Ministry of Health, the Ministry of Family Affairs and the Council for the Elderly.
Mr Simeon noted that the Act that governs the latter is also being reviewed to allow for it to in future be able to regulate the service.
The document is expected to be submitted for National Assembly consideration before the end of the year, Mr Simeon said, adding that the matter is a pressing one.
At present the home care service is receiving an annual budget of R200 million and Mr Simeon said this is bound to increase as more people are requesting the services of home carers.
Another related aspect that needs to be addressed Mr Simeon said is the limited human resource to man the Home Care Unit.
He said there is an urgent need to beef up the manpower shortage if the quality of home care service is  to be improved and to ensure proper monitoring of home carers.
There are at present 3500 home carers caring for some 3600 people both at home or in other institutions.