Farming gets big boost with new requisite store
13-September-2017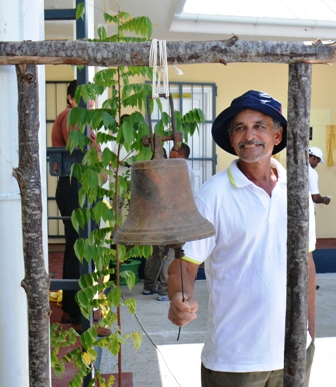 Farming is expected to get a big boost with the opening yesterday of a new agricultural requisite store at the Anse Boileau research station.
The store, a joint project of the ministry and the Seychelles Agricultural Agency (SAA), was officially opened by the Minister for Agriculture and Fisheries, Pamela Charlette.
It replaces an older and smaller one which was located further inland but at the same venue.
The aim is to provide affordable and accessible agricultural inputs like seeds, fertilisers and pesticides principally to registered farmers but also to other members of the public.
The new building was blessed by the parish priest.
The opening coincided with an open day by SAA which showcased certain achievements and progress in the agricultural sector. On display were different types of pipes and fittings suitable for farm irrigation; exhibits of packets of seeds of various types of vegetables; tractors and other machinery used to work the soil and a stand exhibiting home gardening set up by Clissa (Competitive Local Innovations for Small-Scale Agriculture). Its aim is to help farmers and fishers achieve food security and food sufficiency through various methods of farming, including home gardening.  Agricultural products like sweet potatoes, papayas, plant seedlings were also on sale.
Also present were board members of SAA, the Farmers Association of Anse Boileau, other district farmers, students from the Seychelles Agricultural and Horticultural Training College and other officials of both SAA and the ministry.
Minister Charlette informed all present of her ministry's willingness to help them in their agricultural endeavours and advised them to form an association.
"You can form your association so you can be directly assisted by both the ministry and the SAA. So all your views can be put together, be discussed and look for solutions together on how we can move forward," she said.
Gilbert Port-Louis, principal officer, extension services, said Anse Boileau is one of the local agricultural regions very important to us.
"We have about 150 farmers registered with SAA who will benefit from this service," he noted, adding that the previous store was not in a favourable condition to provide an adequate service.
"With the opening of the new store it is more favourable and at farmers' and the public's disposal," he said.
In his opening remarks, Finley Racombo, chief executive of SAA, said the agency is improving all the other smaller stores in the region.
"Considering our revision in our production process, we are working with farmers for them to use more advanced equipment," Mr Racombo said.
He made a review of the requisite store and its 'raison d'être', saying such a service started in Seychelles way back in the 60s and beginning 70s.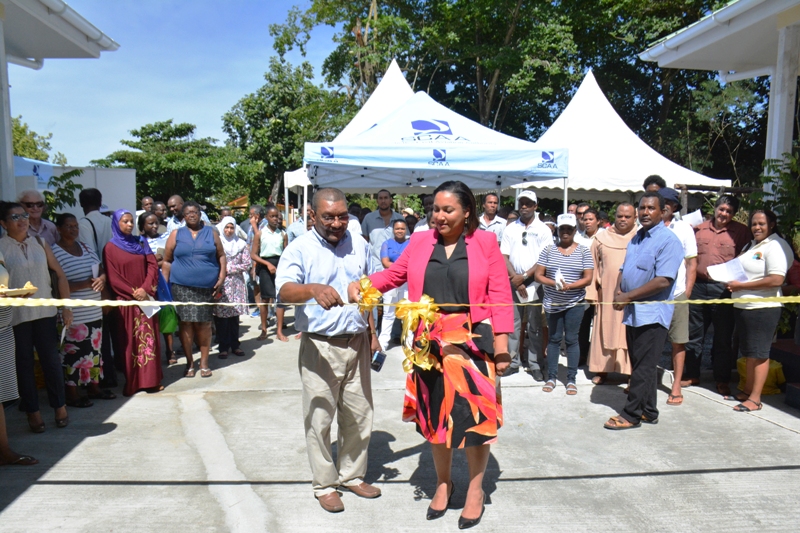 He said the store is also open to the public as home gardening is on the increase and where even the agency and ministry is putting much emphasis on.
Mr Racombo also informed farmers that all their requests for importations of fertilisers, seeds or whatever they need, will as from now be lodged through extension officers.
"This with the aim of getting rid of current practices where farmers do not come for the imports when they are in the store which is a financial problem to the agency, as it depends on revolving fund and is not subsidised by the government," he said.
He also called for feedback from farmers on products used from the store.
"Let us all together revive our agricultural sector," Mr Racombo urged.