Louis Gang to release new album
12-October-2017
'A little progress each day adds up to big results'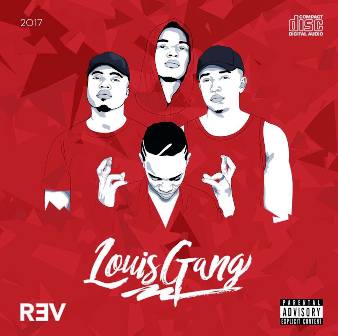 We finally know that Louis Gang have been plotting a new album entitled 'Rev', coming out by the end of the month.
Louis Gang have been very active in the past months releasing several of tracks for different ages, and entertaining their loyal fans.
The group, comprising JDA (Julian Basset), Pusso (Jules Dugasse), M.V (Mikael Vidot) and Ti Boss (Anil Bacco), were formed in 2009.
The group have made success with songs such as 'Bayondibi Deor', also a remake of Bob Marley's song which they have entitled 'Good Loving', 'Maroken', among others.
The young talented individuals have established themselves as key players in Seychelles, and bringing the art of hip-hop in Seychelles. Their style intertwines an offbeat sensibility with a strong base in a free styling, and other hip-hop staples.
The new album comprises 15 tracks, in French and Creole, all produced by Pusso and Dareal Thing.
The manager of the group, JDA, stated that in the beginning people did not really appreciate their style of music.
"This album will have different genres of music, it is an album where we express our feelings and emotions. Each track has different vibes and tells a story that everyone, especially our fans, can connect with," he said.
He added that the album comes at the right time, when the group have been trying really hard to make a name for themselves.
"We have reached a stage in our career that we felt it was the right time to make our first album. When we started a few years ago, it was just a dream; the album will tell our story since the beginning. But it was really hard at first to attract many fans, but we never gave up, we persevered and climbed the ladder of success rung by rung," he said.
M.V pointed out that the album is for "all our fans who never gave up, and fought for us, along by giving us an opportunity to share our talents".
"We have reached a stage in our career where we had to enlarge our fan base, we needed to compete with other artists in our league. Do not let one day ruin your life, fight for what you've always dreamed of," he said.
The album, the cover of which was designed by Andrew Palmyre of Ap Design, will be one sale at the usual outlets for R125.
Louis Gang want to thank all their fans for believing in them, and allowing them to finally release an album.
"We want to thank all our fans for believing in us. We have been through a lot since we started, but our loyal fans have always been there to support us in our career. They have done a lot for us, and the album is dedicated to them. A little progress each day adds up to big results."