A chat with Youth Ambassador Kalsey Belle - 'Always motivate and believe in yourself'
10-November-2017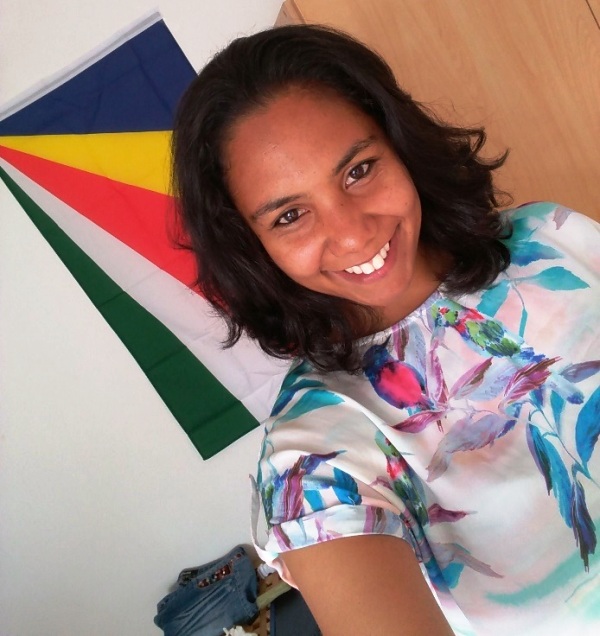 An optimistic, hard-working and sociable engineer, Kalsey Belle started her professional career as a project  analyst at the Public Utilities Corporation (PUC). Determined to contribute towards the economic growth of her country and empowerment of youth, the 25-year-old actively volunteers in organising and taking part in conferences, events and sustainable development projects. Seychelles NATION spoke to Kalsey to bring you an insight into her journey so far as a youth ambassador.
Q: What is the Youth Ambassador Programme about?
A: The programme was officially launched by the Seychelles National Youth Council (SNYC) in August 2017 and is geared towards young Seychellois who are leading projects within Seychelles in collaboration with an international organisation and/or who are representing Seychelles at major international youth events. It aims to equip and enable youth ambassadors to execute projects for maximum benefit for Seychellois, as well as, for good representation abroad.
Q: How and why did you become a youth ambassador?
A: My first exposure to international development projects was at university where I formed part of the Engineers Without Borders-UCL society. Together with an NGO, we collaborated with local partners and stakeholders to provide technical expertise in designing, fundraising and building an aquaponics system in a rural Brazilian community.
Upon returning to Seychelles, I was keen to continue pursuing similar initiatives. Encouraged by SNYC, my role as a youth ambassador commenced in March 2016 when I applied to represent Seychelles at the first global science forum on African soil, the Next Einstein Forum Conference in Senegal. Having witnessed the power that Science, Technology, Engineering and Mathematics (STEM) can have in transforming people's lives, I returned intent on helping to promote STEM in Seychelles.
Q: What projects and events have you been involved in so far?
A: By being elected as an executive board member of SYAH-Seychelles, a branch of international NGO Sids Youth AIMS Hub (SYAH) that focuses on advancing and implementing youth-led sustainable development projects in small island developing states (Sids), I increased my involvement in voluntary activities.
Through 'Youth Inspire Youth' events organised by SYAH-Seychelles colleagues and career sessions at A-Levels, I began delivering motivational talks to encourage fellow youth to pursue STEM careers.
When I was approached by Angelique Pouponneau to co-lead SYAH's Blue Economy Internship Programme that would allow Seychellois youth to explore the myriad of career opportunities within the Blue Economy (BE) sector, I was compelled to climb aboard.
Aside from enabling youth to gain work experience and build relationships with employers locally, the programme included an educational visit to Mauritius. During this trip, participants had the opportunity to visit institutes such as the University of Mauritius and Mauritius Oceanography Institute where they witnessed STEM research founded on the ocean economy, making them appreciate the inter-disciplinary skills required for the BE.
As a founding member of the NGO, UN Youth Seychelles, I have also been involved in raising awareness on sustainable development goals (SDGs).  This has been done through articles on SDGs with a focus on SDG 7: Affordable & Clean Energy and participating as well as supporting a young entrepreneur in the introduction of the recently launched 'Immersive Exhibition'. 
Q: What recent achievement are you particularly proud of?
A: Last year, I stumbled across a five-month traineeship programme at the European Commission. Despite the programme being extremely competitive, I decided to apply. If I got selected, it would be an amazing experience but if I did not, at least I knew I had not let the opportunity slip me by (a principle I try to live by as much as possible). Upon learning I was among five of 4000 applicants who had been successful, I was shocked but delighted.
In March 2017, I joined the Structural Support Unit of the Directorate-General for Maritime Affairs and Fisheries in Belgium. Not only did I learn about maritime and fisheries Operational Programmes implemented in the EU, but as a youth ambassador, I represented and shared progress about developments in Seychelles. 
At the end of the traineeship, I applied to attend the 'Our Ocean' Youth Summit being held parallel to the 'Our Ocean' conference in Malta. At the summit, I was privileged to interact with inspirational youth from across the world.
It was also a very proud moment for me when President Danny Faure set an example for other world leaders, by chairing the panel discussion on policy and diplomacy at the Youth Summit. Not only did he acknowledge the exemplary work that Seychellois youth and institutions were undertaking in Seychelles on an international platform, but he also advocated the important role of youth in placing sustainable development at the heart of all initiatives, including the ocean economy.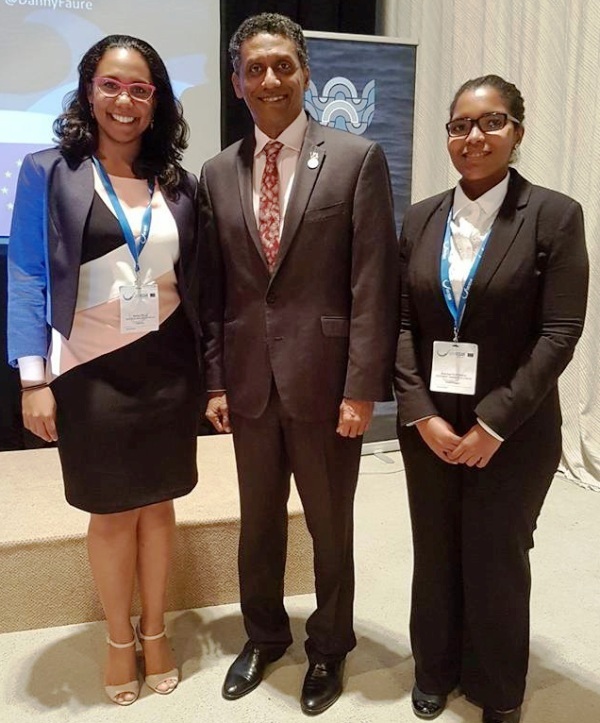 Q: Would you advise others to become a youth ambassador?
A: Of course - I would encourage everyone to target becoming a youth ambassador. You will have the chance to meet brilliant Seychellois. To this day, a large source of my inspiration derives from the amazing BE interns I have met - many of whom are below 18 years old. Their passion is not only admirable but it is fortunately contagious.
At international events, you appreciate Seychelles even more as you realise that although we may feel we are far from perfect, we are well advanced. Despite our 'smallness', our progress has made an impact globally and Seychelles is seen as a beacon of inspiration for many countries.
Contrary to popular belief though, being a youth ambassador is not about travelling. It is a commitment. A commitment for you to implement initiatives that are positively contributing towards Seychelles' prosperity. A commitment that when you represent Seychelles at international events, you voice Seychelles' perspective, you learn and network with fellow attendees and you return home prepared to share and implement 'best practice' with other Seychellois.   
You must also be prepared to encounter challenges and setbacks. I have definitely had my fair share such as juggling a full-time job with voluntary work. It consumes your evenings, weekends and annual leave and you realise you cannot do it alone. Through the continuous encouragement and enthusiasm of my family, boyfriend, friends and colleagues at PUC, I remain motivated and try to rise above them.
Q: What is your advice to the youth of Seychelles?
A: My advice would be a quote from Alan Turing which I always remind myself of – "Sometimes it is the people no one can imagine anything of who do the things no one can imagine".
Basically, even if others may perceive that you, as an individual or as a group, are unable to do or achieve something, never let this refrain you from trying, no matter how slim your odds are. Surround yourself as much as possible with people who motivate and believe in your abilities but most importantly, always motivate and believe in yourself.