Shermin Hoareau gets two years imprisonment for drug trafficking
10-November-2017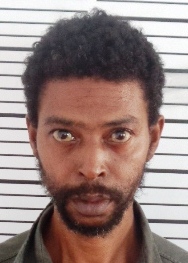 Shermin Roch Hoareau, a 44-year-old casual worker of St Louis, has been convicted for two years for drug trafficking.
The Anti-Narcotics Bureau within the police department, formerly the National Drugs Enforcement Agency (NDEA) announced the conviction of Hoareau in a communiqué yesterday.
Shermin Hoareau was sentenced before the Supreme Court by Judge Rony Govinden on November 3, 2017 to two years' imprisonment with period spent on remand be deducted on the sentence.
The court has identified Hoareau as a drug user and has ordered that he undergoes a drug rehabilitation treatment while in prison.
He pleaded guilty for the charge of trafficking in a controlled drug, 19.98 grammes of heroin (52% purity), an offence which he committed and was arrested for on May 19, 2017 at St Louis.  Other exhibits seized in his possession when he was arrested were a pen knife, a digital scale and a total of R5,275 in different denominations which the court has ordered that they are forfeited to the republic.  
Meanwhile, a 51-year-old man accused for importing 758.9 grammes of heroin from Madagascar, a 51-year-old male who works as a supervisor with Hunt Deltel and lives at Petit Paris, was charged on November 8, 2017 before the Supreme Court by Judge Burhum for the offence of importation of a controlled drug.
The man is proven to be linked to 758.9 grammes of heroin which was seized by the then NDEA agents (presently the Anti-Narcotics Bureau police officers) on board an Air Seychelles flight arriving from Antananarivo, Madagascar at the Seychelles International Airport on June 25, 2017.

The court has ordered the following conditions be held against the accused:
• a bail bond of R50,000 and a surety;
• not to leave the jurisdiction of Seychelles without informing the court;
• report to the Anse Aux Pins Police station every Friday;
• not to commit any offence while on bail;
• not to interfere with any witness in this case;
• surrender his passport to the court.