Jennifer Morel appointed CEO of Sacos Insurance Group
10-November-2017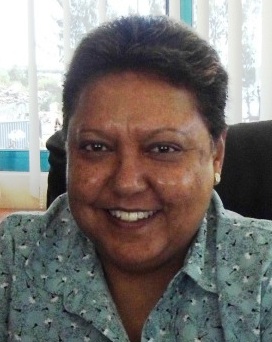 Sacos Insurance Group has announced the appointment of Jennifer Morel as chief executive (CEO) with effect from December 1, 2017.
Ms Morel replaces the incumbent CEO, John Esther, whose contract runs out on November 30, 2017.
Ms Morel joins Sacos from the Financial Services Authority (FSA). She was appointed to the post of CEO of the FSA in August 2014. Before joining the FSA, Ms Morel served as the Revenue Commissioner of the Seychelles Revenue Commission for four years; and as the Deputy-Governor of the Central Bank of Seychelles prior to joining the SRC.
Ms. Morel has extensive experience within the financial services industry and holds a Masters degree in Banking and Finance. 
"It is an exciting and unique opportunity to be entrusted to hold such a challenging position," says Ms Morel.
Mr Esther, who joined the company in December 2015 says, "I leave the role of CEO of Sacos with a great sense of accomplishment. It has been a very exciting, albeit very demanding, period as we have been able to steer Sacos through a number of significant strategic transformations, including rebranding and strengthening of internal controls and key processes."
"The result is that Sacos is now well positioned to claim its rightful place as the insurer of choice in Seychelles. However, from a purely personal perspective, it is now time to take on a new challenge. I take the opportunity to wish Jennifer the very best and look forward to seeing Sacos grow even further during her tenure".