Minister Jean-Paul Adam's message on World Diabetes Day
14-November-2017
'Our health is a personal responsibility'
"Our health is ultimately a personal responsibility and accepting that responsibility is the first step to fight diabetes both in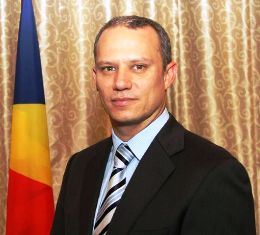 terms of prevention and management," says health minister Jean-Paul Adam in his message on the occasion of World Diabetes Day today.
The full text of Minister Adam's message reads:
"Once again, Seychelles joins with the rest of the world to commemorate World Diabetes Day today, November 14. The day was created in 1991 by the International Diabetes Federation and the World Health Organisation in response to growing concerns about the escalating health threat posed by diabetes. The chosen theme for this year is 'Women and Diabetes', with the slogan 'Our right to a healthy future'.
"It is estimated that over 5000 Seychellois are living with diabetes and many of them are not aware of their condition. The National Survey of Non-communicable Diseases in Seychelles 2013-2014 showed that around 11 out of each hundred people in this country have diabetes. A lot more people are slowly developing the condition, which can lead to serious complications if poorly controlled, and affect one's quality of life.
Diabetes is a major cause of blindness, kidney failure, heart attack, stroke and lower limb amputation. Up to 70% of cases of type 2 diabetes could be prevented through the adoption of a healthy lifestyle.  That is a healthy diet, physical activity and avoiding tobacco. In addition diabetes can be treated and its consequences avoided or delayed with medication, regular screening and treatment for complications. Ensuring such actions form part of the recommendations of WHO's Global report on diabetes launched in 2016.
"Our health is ultimately a personal responsibility and accepting that responsibility is the first step to fight diabetes both in terms of prevention and management.  For instance, reducing sugar intake, downsizing food portions, consuming less fat and salt, opting for more natural than processed food, exercising more regularly, and going for appropriate health screenings are all important measures to take charge of your own health.
"The ministry, government and the community also have exceptional roles to play in promoting the right environment to support those healthy behaviour. We need to look at making healthier food and drink options more easily available, exploring fitness programmes in the community to make exercise more accessible and convenient, and bringing diabetes screening to more workplaces and community venues.
"While we continue to advocate and support on diabetes prevention, we also need to help those with diabetes to continue living well by exploring ways to optimize diabetes management and care and prevent or slow down progression of debilitating complications.
"We will continue to engage and work with key stakeholders, including the patient and caregiver community.  I am happy to note that other organisations such as the Diabetes Society of Seychelles and Lion's Club of Seychelles bring in their contributions through awareness, screening and other initiatives.
"In line with this year's theme I salute the pivotal role of women in our society.  
We can proudly proclaim to the rest of the world that our women and girls in Seychelles enjoy the same right to access of care and all other services related to their health and those rights are enshrined in the constitution of the country.
"Women and girls are key agents in the adoption of healthy lifestyles to improve the health and wellbeing of future generations.
"Let us continue to work together for a healthier future."