Vessel arrested on suspicion of illegal fishing
23-December-2017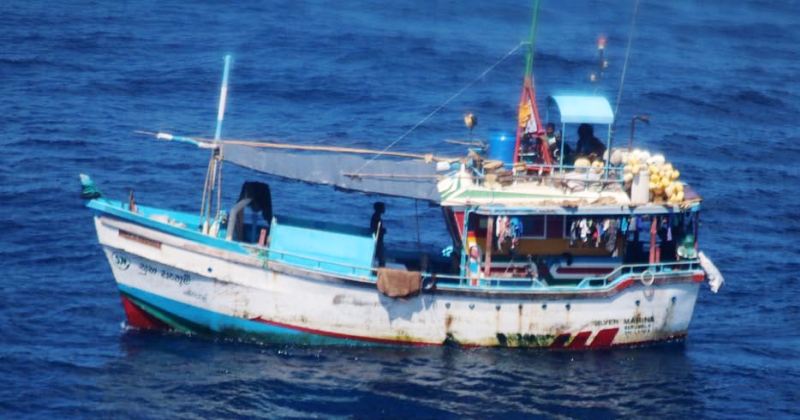 A foreign fishing vessel has been intercepted by the Seychelles Coast Guard (SCG) on suspicion of fishing illegally in the Seychelles Exclusive Economic Zone (EEZ).
The Sri Lankan flagged vessel was spotted by Seychelles Air Force Maritime Patrol Aircraft, North East of Denis Island during a routine surveillance mission on Wednesday December 20, 2017.  SCG patrol ship Andromache was subsequently diverted to intercept and board the suspected vessel.
Following consultation with the Seychelles Fishing Authority (SFA), the vessel will be escorted to Port Victoria for further investigation. She is expected to reach Port Victoria today, and will subsequently be handed over to SFA and the police.
It is the second Sri Lankan fishing vessel intercepted by the SCG this year on suspicion of illegal fishing.  Another vessel was intercepted by SCG patrol ship Constant on October 15, 2017 after being alerted by local fishermen. There is an ongoing court case relating to the October incident.