SYAH-Seychelles to hold AGM tomorrow
12-January-2018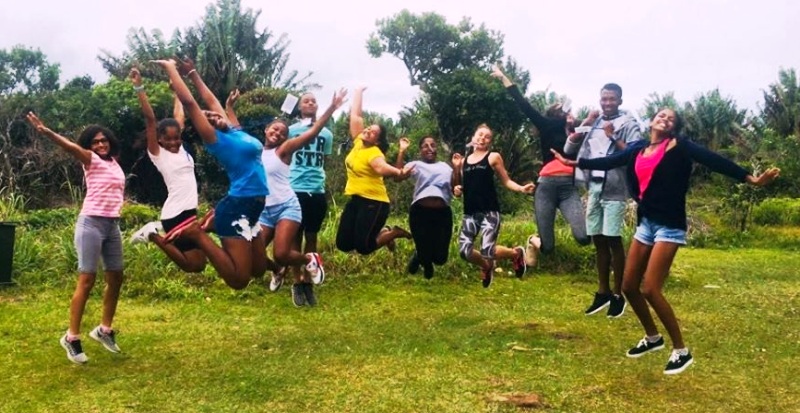 SYAH- Seychelles will be holding its annual general meeting tomorrow at the National Youth Centre, English River, starting at 9.30am.
SYAH-Seychelles is the local chapter of a regional youth-led NGO that focuses on the implementation of sustainable development projects. Its members are aged from 14-35 year.
As part of the agenda for the meeting there will be a general review of the different events, initiatives, actions, highlights of the NGO during the past year. This includes, among others:
The second edition of the Prosperity and Environment: Blue economy Internship programme. Supported by Thai Union, SCAA and the government of Seychelles whereby 40 young people have been offered the opportunity of obtaining hands on experience in organisations related to the Blue Economy in Seychelles and in Mauritius.
The ban on plastic bags which came into force in July last year following a campaign 'A Seychelles free from Plastic Bag' by SYAH-Seychelles and other concerned NGOs, groups and individuals.  
The second edition of 'Arwi Lontan', an initiative to promote the cultural pillar of sustainable development, was held in July. Secondary school students learned traditional dances and increased their knowledge of 'zedmo kreol'.
The second climate change advocacy training organised by SYAH-Seychelles in collaboration with the Commonwealth Secretariat and the Commonwealth Youth Climate Change Network (CYCN) in preparation for COP23 which saw the involvement  of young people and young trainers  from Seychelles, Mauritius, Comoros, Brazil, Canada, Australia and Madagascar.
The AGM will also feature different presentations by youth who have been active through SYAH on a local and international level.  This includes SYAH-members who have represented Seychelles in;
United Nations Ocean Conference held in New York.
 United Nations Conference on Climate change (COP23) held In Germany.
A recap of the experience of the Seychellois youth who represented Seychelles as Climate and Ocean Ambassador on the world famous Peace boat.
Since it was first established in Seychelles back in late 2014, SYAH has been very active nationally and is well-known for its hands-on activities such as clean-ups, snorkelling, and diving, as well as advocacy trainings, promotion of youth inclusivity and sustainable development projects.
Tomorrow, youth participants will also have the chance to bring forth their ideas and to discuss a tentative action plan for 2018 which already includes project such as the 'Climate Accountability Advocate' which is a project to engage young people in contributing towards SDG 13 and tracking the Nationally Determined Contribution (NDC) of the Seychelles government.
The SYAH AGM tomorrow is open to all young people.