'Maison Hermitage' becomes new health administration block
13-January-2018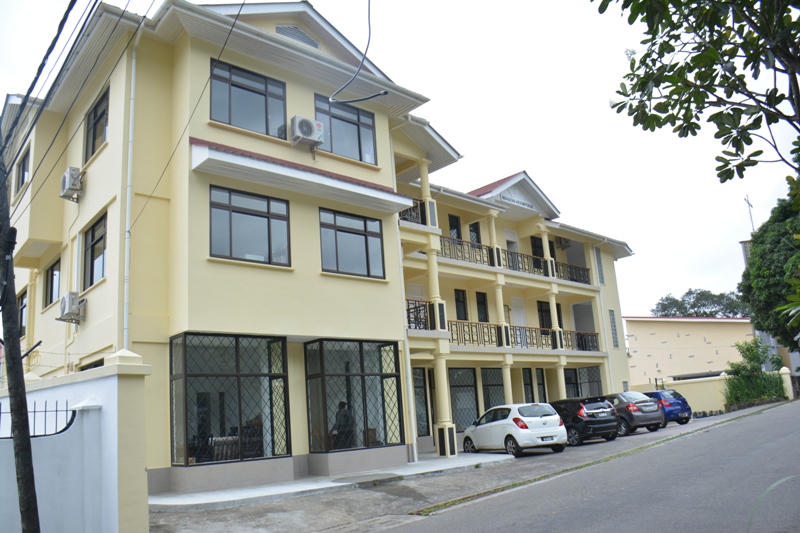 As from Monday January 15, 2018, the administration of the Ministry of Health will be operating from new rented premises situated along the Hermitage Road not far from the Seychelles Hospital.
Since the beginning of the year, moving crews have been earnestly transferring furniture and equipment to the new location at Maison Hermitage, opposite the Good Shepherd's Church.
Some 25 non-clinical staff including the principal secretary, the chief medical officer, the chief nursing officer, the chief allied health officer, the principal policy analyst and the health promotion and international cooperation teams have already settled into the new building, which the government is renting for the ministry at R280,000 per month.
The Minister for Health and his immediate support staff have remained in the Red Roof Building at Seychelles Hospital, along with the administration of the Health Care Agency and the Public Health Authority.
"The move of the ministry from the compound of the hospital is long overdue," says the principal secretary for the Health, Dr Bernard Valentin. "It is part of the modernisation process which started in 2013 and which created the Health Care Agency and the Public Health Authority as stand-alone entities to operate health care services on one hand and matters related to public health on the other hand."
This year, the health administration will be focussing heavily on health promotion and on better coordinating structures and processes to improve staff welfare while it continues to put forward innovative legislation, policies and programmes to address the burden of disease.