Designated Minister Mondon receives UNODC delegation
13-January-2018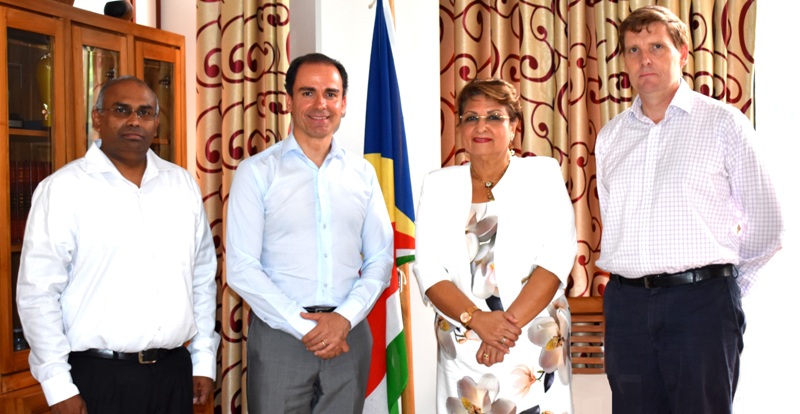 Designated Minister Macsuzy Mondon, who is responsible for Home Affairs, received the United Nations Office on Drugs and Crime new regional representative for Eastern Africa, Amado Philip de Andrés at Independence Annex yesterday.
Mr Amado Philip de Andrés was accompanied by the head of the Global Maritime Crime Programme (GMCP) Alan Cole and the UNODC programme coordinator for the regional office of South Asia, Shanaka Jayasekara.
Present for the discussions from the Ministry of Home Affairs was Sheryl Vangadasamy, special advisor for police.
Discussions focused on projects that have been undertaken between UNODC with the Seychelles police, prison services and the regional centers.
Other new projects include technical assistance to the prison services, prevention for drug abuse and rehabilitation and training plan to conduct several maritime law enforcement training for the region in Seychelles at REFLECS 3.