Up Close … with athlete Sharry Dodin, runner-up to Sportsman of the Year 2017
13-February-2018
'You have to work hard to achieve your goals'
Born on June 8, 1998, Sharry Dodin snatched second Best Sportsman for 2017. He grew up in Anse Boileau with his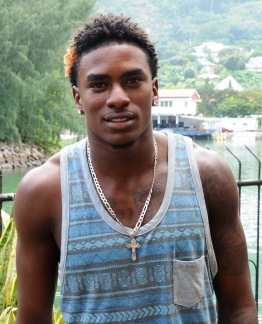 mother Jeanne Victor and attended both primary and secondary school in his home district.
He then pursued a two-year certificate course in motor vehicle mechanic at the Seychelles Institute of Technology.
The 19-year-old is the youngest sibling of five brothers and a sister.
Professional athletics career
Sharry is currently unemployed as he is focusing on his athletics career. He sprints 100m and 200m and one of his personal best times is 21.43s (in 200m) he clocked at the 2017 African Junior Championship in Algeria. (Incidentally we just learned from Sharry yesterday that he achieved another personal best time in the Special Events on Saturday, clocking 6.88s which is also a new record). 
Sharry says growing up he was always interested in sports but enjoyed football instead of running.
"It was as I neared the end of my secondary school years that the coach saw the potential I had and advised me to focus on running. So I was about 15 years old when I really started to take athletics seriously," he says.
He says he aims to reach the next level in his career in athletics.
"Although in Seychelles I am regarded as a professional I feel like I'm still a semi-pro and I want to reach the professional level on an international standard," he says.
Sharry has represented Seychelles in international meets, speed series and junior championships among other events in countries such as Algeria, France, Côte D'Ivoire, Mauritius and Botswana.
"I will be leaving for South Africa at the end of this month to take part in a speed series," he says.
Sprinter Sharry's best achievement in 2017 was a bronze medal in the 4x100m relay during the Jeux de La Francophonie in Abidjan, Côte d'Ivoire where he joined forces with Dylan Sicobo, Ned Azemia and Leeroy Henriette to finish third in a new Seychelles record of 40.31 seconds. He also picked up the 100m bronze medal at the 13th Confederation of African Athletics Under-20 Championship (CAA) in Tlemcen, Algeria in 10.58 seconds. He finished eighth in the 200m in 21.43 seconds to better his old junior record of 21.67 seconds set during the Southern Region Senior Athletics Championship in Zimbabwe.
Goals
Sharry says he is still interested in motor vehicle mechanics as he hopes to open up his own vehicle repair business one day.
"When I was younger I dreamed of being an engineer for aircraft but then my interest in cars grew so now I want to pursue a diploma overseas in the same field and hopefully through the athletics scholarships I would get the chance to study in the US and make a name for myself there in the states," he says.
Personal life
The young sprinter says he tries to maintain as much of a normal social life as possible although athletics is very time consuming.
"To reach where I am today I had to make many sacrifices as athletics is not an easy sport but people think otherwise without knowing what an athlete has to go through. I train two to three times a day depending on the day from Monday to Saturday unless I have a competition. So when I do have free time I'm usually resting," he says.
On the days he does not have to train you would find Sharry playing 'Fifa', 'Last of us' or 'Call of duty' on his Play Station 4 along with his friends or he would be listening to music.
"I prefer hip hop and my favourite artists are Mc Mill, Chris Brown and August Alsina," he says.
Although Sharry gets the opportunity to travel the world through his career, he confesses that he does not enjoy travelling that much as he is terrified of planes and gets annoyed being in a plane for long hours.
Baptised as a catholic, Sharry says his intense schedule does not leave him much time for church either but he always makes time to thank the Lord for what he has achieved.
Inspiration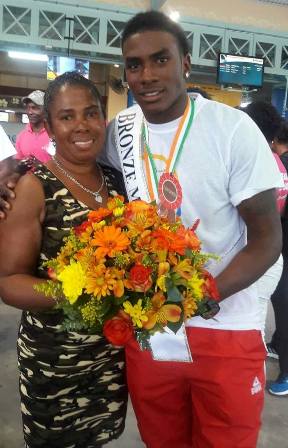 Sharry's biggest inspiration is none other than retired Jamaican sprinter Usain Bolt aka Lightning Bolt, the eight-time Olympic gold medallist.
"He is a legend to me even though he took an early retirement," Sharry says.
Sharry says his mother also plays a very big role in his success.
"She has always supported my decisions especially in sports and I am utterly grateful for everything she has done for me," he says.
He also takes the opportunity to thank his coach Giovanni Fanny who he says has been like a father to him.
"He is always there to push me in the pursuit of my goals. I don't know where I would be without him," he says.
Final thought
Sharry feels that there is a lot of potential in athletics here in Seychelles so he is encouraging the youths who know they have the ability to move forward in this domain to come forward.
He says it is easier for an athlete if they start at a young age and grow into it and there are many young talents that are discovered in the national interschool competition but they shy away from the opportunity to excel.
"Instead of always partying and going out the youths should be more focused on their future, to find what they are good at and make a life for themselves as alcohol and drugs won't take you anywhere. Nothing comes easy in life, you have to work hard to achieve your goals," he concludes.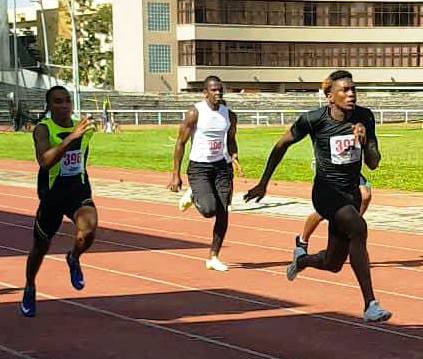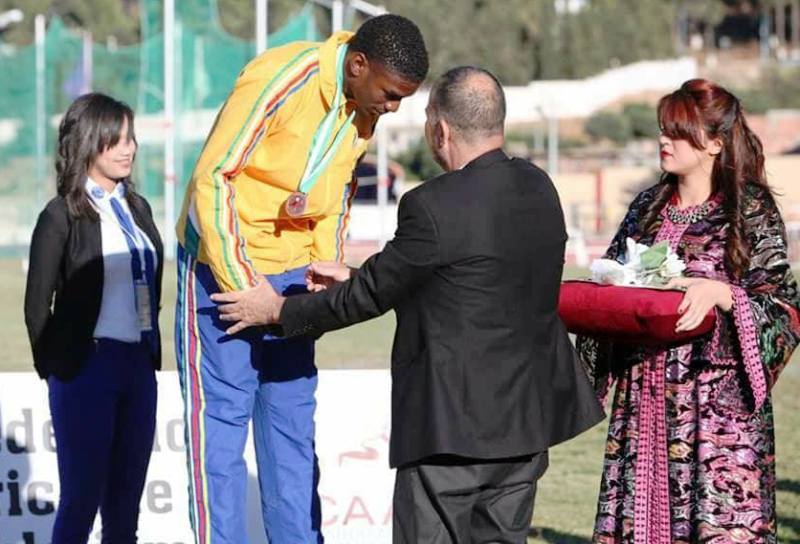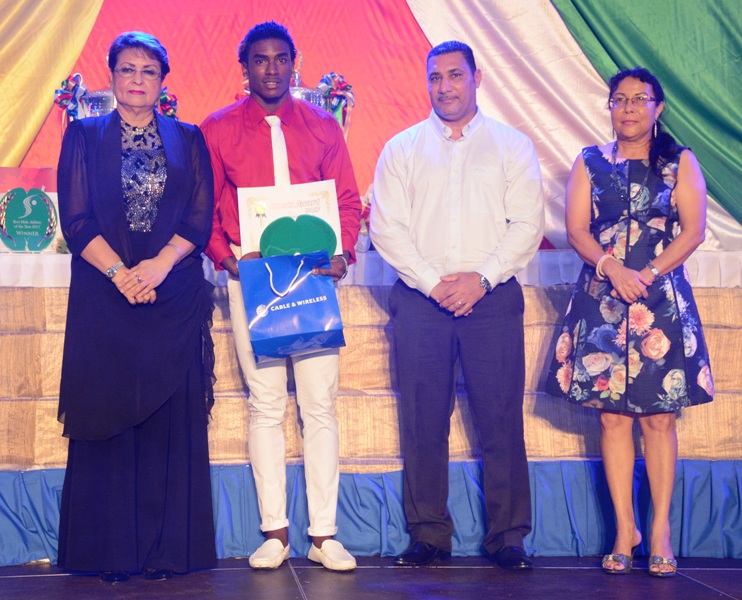 By Ralista Hortere