Seychelles shares in global pursuit of happiness
13-February-2018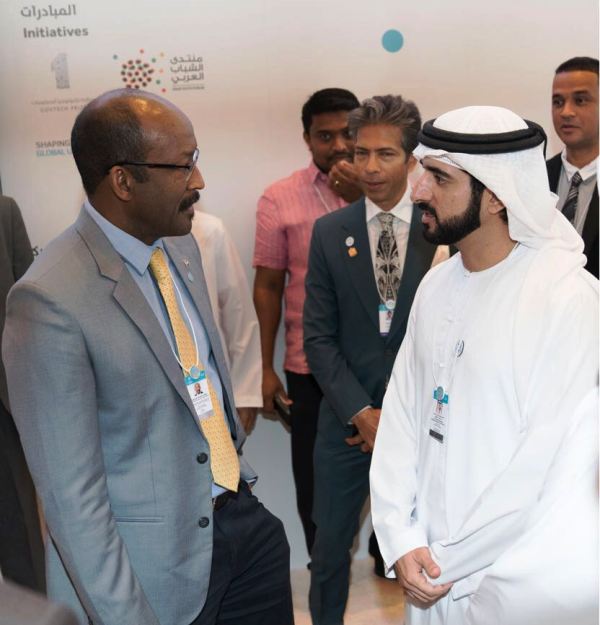 Seychelles is among the 130 countries who gathered in Dubai over the weekend to examine ways to help governments the world over ensure the happiness of their people.
The Global Dialogue for Happiness, held on Saturday February 10, served as a curtain raiser to the World Government Summit (WGS) which followed and ends today.
Seychelles has sent a high level delegation to the summit led by Vice-President Vincent Meriton. The other members of the delegation include secretary of state for poverty alleviation, Dick Esparon and the principal secretary for social affairs, Linda William-Melanie.
During the Global Dialogue for Happiness the experts, including those from Seychelles, met in workshops and sessions on topics related to happiness and well-being. The outcomes of these workshops and sessions are to be compiled in a manual that will help governments raise the level of happiness across nations.
The World Government Summit (WGS) 2018 is being held under the patronage of His Highness Sheikh Mohammed bin Rashid Al Maktoum, Vice-President and Prime Minister of the United Arab Emirates (UAE) and ruler of Dubai.
The landmark event convenes more than 4,000 delegates from 140 countries, including heads of state and governments, as well as top-tier representatives of 16 international organisations.
Hosting more than 130 speakers across 120 interactive sessions, WGS 2018 features five distinct forums that examine the challenges of vital sectors for the future with a view to finding the best resolutions for the greater global good. Furthermore, over 20 specialised global reports spanning key sectors and topics of the summit are being launched during the event.
Talking about dialogue, a spokesperson of the delegation said it saw high level presentations of researches of various scientists and professors of their respective fields ranging from the Global Happiness Outlook, the Science of Happiness and Well-being, Happiness and Well-being in Education and the latest technologies in Happiness and Well-Being.
One research highlighted that happiness is a state of being, greatly linked to the heart. Other findings made the link with mental health and how well-being can be taught in academic institutions, the spokesperson said, adding: "It was also highlighted that human values, education, spirituality and mental well-being are the pre-requisites for people to be happy".
The dialogue pointed out that given the importance of Science of Artificial Intelligence (AI) would have in the future, governments needed to give attention to it through the use of technology for research and policy development across sectors to enhance performance, economic growth and well-being.
Some of the points raised during the Global Dialogue for Happiness were further explored by delegates with the global leaders during the summit.