Hundreds walk for healthy kidney
13-March-2018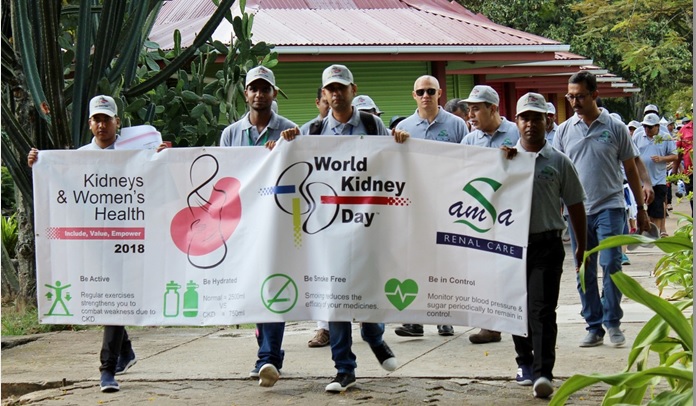 Thursday March 8 was the 13th World Kidney Day (WKD), a joint initiative organised by the International Society of Nephrology (ISN) and the International Federation of Kidney Foundations (IFKF). WKD is the most widely celebrated event focused on kidney health across the globe.
AMSA Renal Care in Seychelles like every year observed the World Kidney Day with a series of events and community services between March 8 - 11. The theme was 'Kidneys & Women's Health: Include, Value, Empower".
On Sunday AMSA organized a 'Kidney Health Awareness Walk' from the Seychelles Hospital where more than hundred volunteers took part. The Minister for Health, Jean-Paul Adam, led the awareness walk accompanied by the chief executive of the Health Care Agency (HCA) Dr Danny Louange; special advisor to the minister, Dr Loren Reginald; former minister and patient of AMSA Peter Sinon; First Secretary, Indian high commission in Seychelles, Sankara Subbu and many enthusiastic patients, Ministry of Health and AMSA staff and guests.
The volunteers distributed Kidney health awareness leaflets during the event.
Exercises reduces high blood pressure and obesity, two of the leading causes of kidney disease. This is why AMSA encourages people to walk for healthy kidneys.
While addressing the media, Minister Adam stressed on the prevention of kidney disease, awareness of the risk factors and practicing a healthy lifestyle.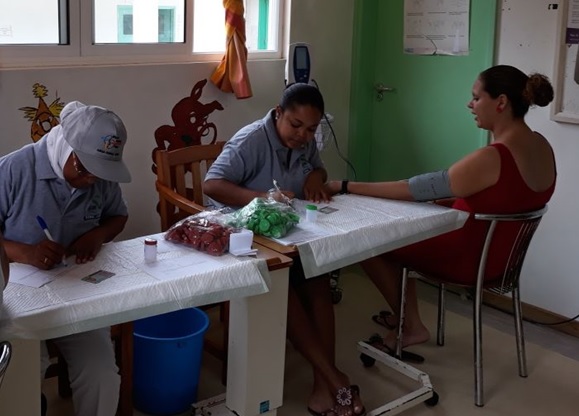 He said he is very pleased to see so many people participating for a healthy cause showing solidarity to people who are effected in one way or other by problems with their kidneys – a very difficult illness to live with.
Group Head for AMSA Renal Care, Ranjan Chakraborty, mentioned how over the years AMSA has done numerous community services to raise awareness among people about kidney disease which in turn will help prevention and early detection of the disease.
"Seychelles under the able hands of AMSA, has one of the best dialysis and renal care services and has the highest Nephrologist PMP rates (per million population) in Africa – a key criteria to judge the renal care facility of a country," he stated.
The awareness walk was followed by a religious service for patients, relatives and staff at the Anse Etoile community centre and a gala lunch thereafter organised by AMSA for all attendees.
On Saturday AMSA organised a free comprehensive kidney health screening for women at the Baie Ste Anne hospital on Praslin, as part of its World Kidney Day celebrations to increase awareness and education and to facilitate women's access to treatment for prevention and better health outcomes.
A total of 95 women were screened for proteinuria, hypertension and diabetes mellitus – all precursors of kidney diseases.
The screenings were carried out by AMSA's medical director and consultant nephrologist Dr Mahesh Kumar along with nephrologist Dr Lamin Sima, using  state-of-the-art equipment with instant test results.