Pan African Parliament President addresses National Assembly
13-March-2018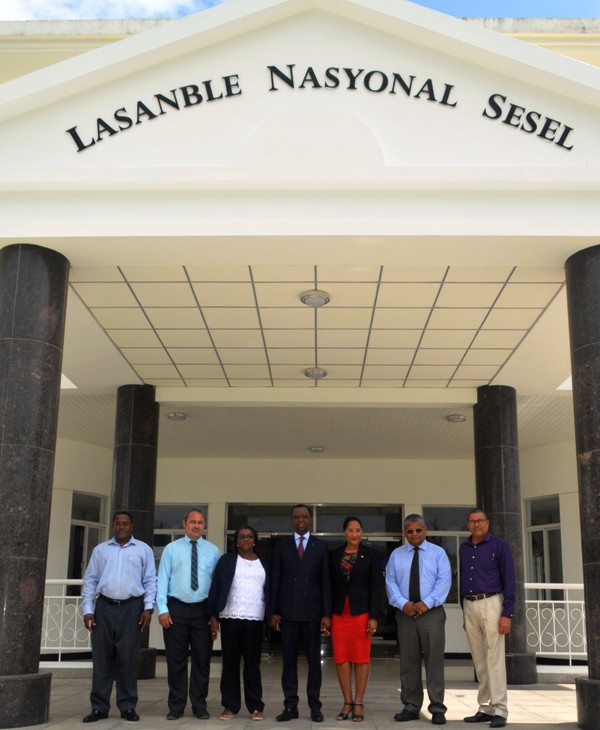 The President of the Pan African Parliament (PAP), Hon. Roger Nkodo Dang, addressed the National Assembly yesterday morning following a meeting with the Speaker, Hon. Nicholas Prea.   
During the meeting, both the Speaker and Hon. Nkodo Dang briefly discussed the progress of the Pan African Parliament and the need for positive changes for the development of the continent.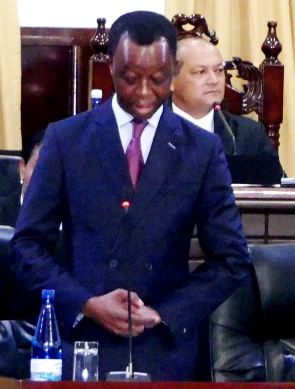 The Speaker was accompanied by the Deputy Clerk, Tania Isaac, and the chairperson of the International Affairs Committee, Hon. Jean-François Ferrari.
The discussion also included the Ratification of the Malabo Protocol which encompasses the Strategy of the Pan African Parliament. Seychelles is yet to ratify this Protocol.
In his address, Hon. Nkodo Dang spoke of the important contributions that members of the National Assembly have made as members of PAP.
He also highlighted his candidacy for the election of President of PAP and the crucial role that Parliamentarians play in representing their people and in upholding high standards of work.
Following his address to the National Assembly, Hon. Nkodo Dang met the leader of government business, Hon. Charles De Commarmond and other members of the National Assembly who are members of the Pan African Parliament, namely, Hon. Wavel Ramkalawan (head of the delegation), Hon. Simon Gill, Hon. Sylvanne Lemiel, Hon. Regina Esparon and Hon. Terence Mondon.
Further discussions took place on the election for a new President of PAP, as well as future plans and strategies that will contribute towards the evolution of the PAP.