Tennis - Isnard finally gets a win over Rene, Damien Laporte men's champion
14-March-2018
Marie-May Isnard and Damien Laporte are the female and male champions of this year's Seychelles Tennis Association championship tournament.
In last Friday's finals of the Seychelles Tennis Association's (STA) opening season competition at the tennis court, Roche Caïman, Isnard beat Sarah Rene 2-0 (6-3, 6-1) and 2017 best male player Laporte, easily won 2-0 ( 6-0, 6-0) against veteran Selwyn Knowles. The elimination round of the championship started on February 27.
There was a sign of relief and joy on Isnard's face when the second set ended as she collected her first ever win in decades over veteran player Rene. Isnard looked the better player on the court as she committed fewer mistakes and tired her opponent by running up and down the court, especially through long rallies and placed some very intelligent shots in the back court.
Rene, on the other hand, also gave away too many points through unforced errors. Sensing victory, Isnard stepped up her play in the second set to win the set 6-1 and the match 2-0.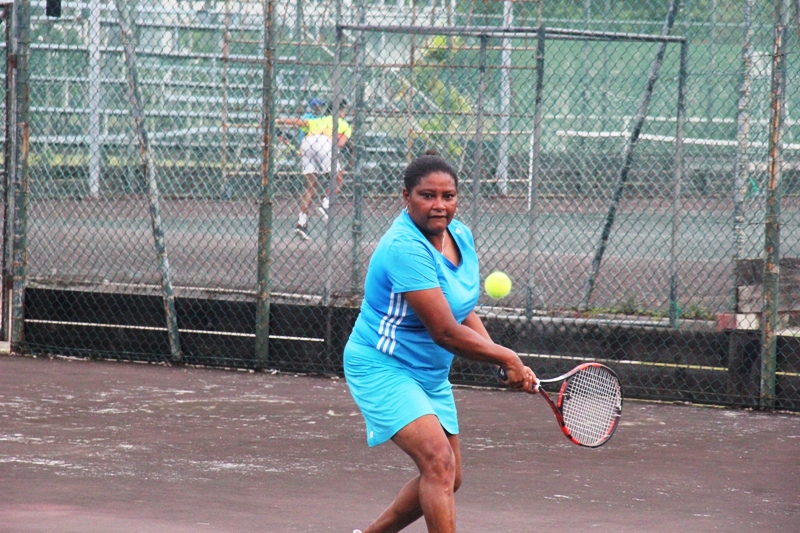 The soft spoken Isnard said: "I am very happy to win this time and I would like to congratulate her for giving me a good match. I know she hasn't been training lately and the game could have been different, but I am very happy that I have been able to win today."
Rene, who also congratulated Isnard on her win, said: "She deserves to win. She did not make any mistake at all and I am very happy she won. She gets to train every day with the kids and I think she will get better and better."
With a lack of female tennis players, Rene urged young girls to take up tennis as a sport and she added that it will help them to stay healthy and will prevent them from getting obese.
Twelve female players took part in the championship and in the semifinals Isnard beat Dawn Rene 2-0 (6-1, 6-2) and Sarah Rene won 2-0 (6-0, 6-1) over Peggy Chang Tave.
The men's final was a one-sided affair as 15-year-old Laporte took control from the very start over 57-year-old Knowles. Looking slower and unable to run fast up and down the court, Knowles had difficulty keeping up with the stronger and fitter Laporte who sent the ball in all directions on the court to score points.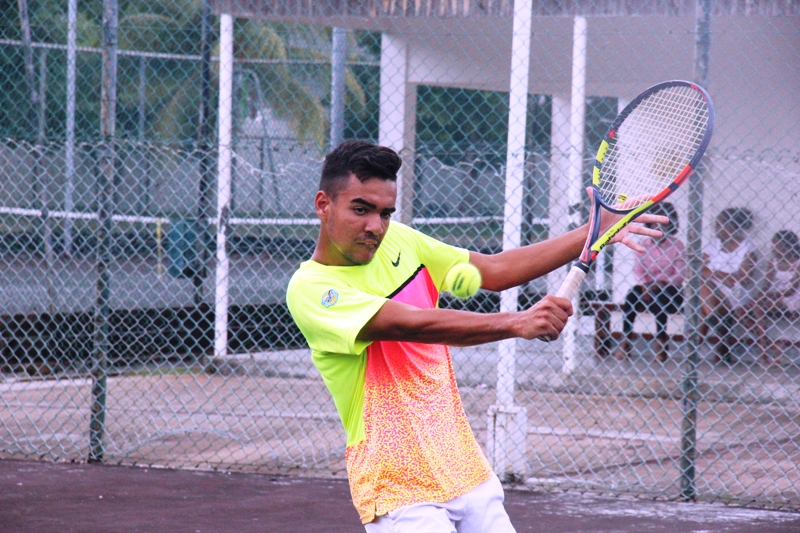 After winning the first set 6-0, Laporte slacked his game a little bit in the second as his opponent was not able to keep pace but he still won it 6-0 to lift the STA title.
"It was a good overall performance for me and starting the year with a win is also a good achievement. It's also my first local tournament for the year so I hope there are many more to come, both locally and internationally," said Laporte who will be leaving by the end of this week to continue his training in a tennis academy in Spain.
"Considering my age and physical condition, I was not expecting to win against Damien who is younger but to reach the final is a great accomplishment for me which shows that I can still play tennis," said Knowles.
Twenty male players were drawn up for the championship and in the semifinals Laporte beat Bernard Mein 2-0 (6-3, 6-1) and Knowles dispatched Antoine Hip Waye 2-0 (6-1, 6-2).
As observed, the finals were played without officials as the players officiated their own game.
STA secretary general Fatim Kanté explained that it is not a question of STA not having adequate officials, but it is the players themselves who have for several years now decided to officiate their own games as they play.
She added that this way of doing things will soon change as the STA wants all matches to be played at a professional level with officials taking charge.
Meanwhile, the STA is in the process of recruiting young officials for training. Please contact Fatim on 2814763.
P. J.