Roberto Legaie is the new speaker of the Seychelles National Youth Assembly
16-April-2018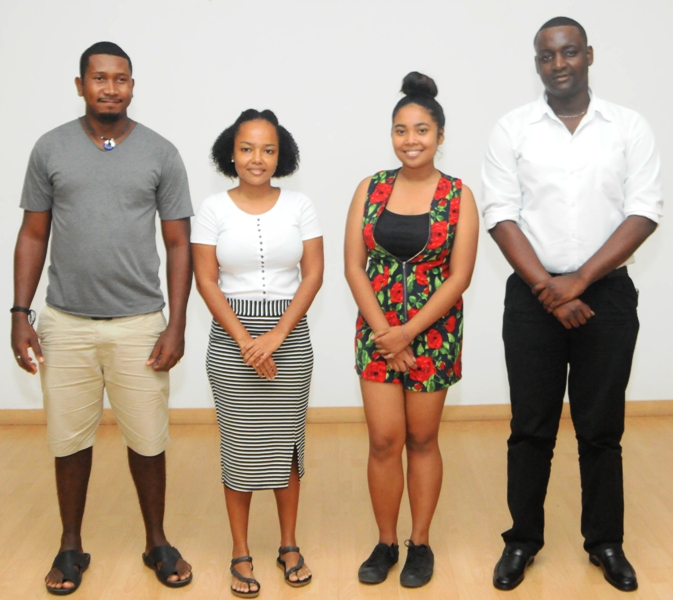 The 15th cohort of the Seychelles National Youth Assembly (SNYA) was officially launched last weekend, in a small induction ceremony held at the Seychelles Trading Company's (STC) conference room.
The newly appointed members had the opportunity to learn more about the SNYA, how to write a motion and deliberate on it among others.
During the induction ceremony the new members also voted for the Speaker of the SNYA, deputy Speaker and Clerk and deputy Clerk.
The Speaker of the 15th SNYA is Roberto Legaie from Anse Aux Pins, the deputy Speaker is Anthonio Bamboche from Bel Ombre, the Clerk is Wahida Gobin and her deputy is Cathrina Bonnelame, both from post-secondary schools.
 The SNYA coordinator Janetta Ali stated that the new cohort will start their mandate on May 5, and they will have seven sittings throughout the year.
"This year each district and each government school will be represented, and for the first time we will have Independent School which has decided to join the SNYA. Since the new cohort will be starting soon, we decided to organise a small induction session, to allow the new members to learn about the SNYA.  To be part of the SNYA allows all the members to be more confident, and have the ability to express themselves," she said.
Each member of the 15th SNYA will represent their respective districts and educational institutions.