VIMENTIS International sales and business seminar 2018:
16-April-2018
'An unusual way of doing business'
Loud cries, laughter and high fives echoed out of the Guy Morel Institute's meeting room on Friday, indicating that the VIMENTIS International sales and business seminar had started.
Though a seminar on what some may describe as drab and boring subjects, VIMENTIS is paving a whole new way of training people in how to better sell their products and services.
 But what really sets its teachings apart from others?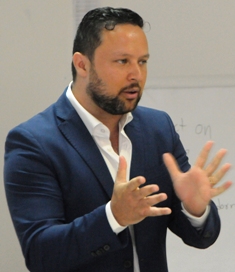 "A VIMENTIS seminar is different from other seminars because it teaches concepts that you can live and practice rather than textbook concepts," said Christopher Lespoir who manages the Seychelles branch of VIMENTIS.
The strategies that VIMENTIS is promoting are not hard to understand: self development and empowerment, and the development of one's "pure grit".
VIMENTIS is a sales and marketing company based in Sweden created and headed by Seychelles-born Michel Laporte Godorn and has recently opened a branch in Seychelles which is being managed by Christopher Lespoir.
The two-day seminar was officially launched by the dean of the Guy Morel Institute Shella Mohideen.
Mrs Mohideen, who once participated in one such seminar, gave the fresh-faced participants an insight into how the VIMENTIS impacted her life and the way she sees business and sales.
It is to be noted that this is the third time VIMENTIS holds this seminar in Seychelles.
"I knew nothing about the world of business when I first joined the institute, what I was good at was teaching. So I decided to learn as much as I can on the world of business and embarked on several related courses and workshops," she started off.
"But none were as impactful and life-changing as VIMENTIS. Once you leave this seminar you will stop conducting 'business as usual' but you will leave here changed and start conducting 'business unusual'".
Mr Laporte Godorn explained that what sets VIMENTIS aside is its focus on developing one's character and embracing the idea that nothing is impossible.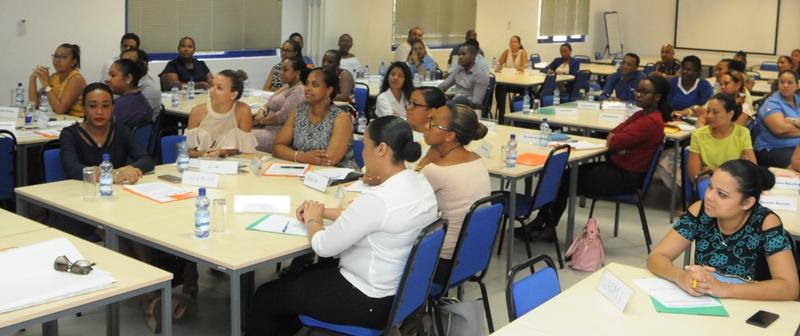 "It is a young concept but it is not rocket science what we are bringing to the table. But the person has to be in the right state of mind to want to change," he added.
"We need to understand that success in business is not an easy road, it usually takes a couple of years of hard work so we need to stop imagining overnight success because there is none."
Among the seminar's group of enthusiastic participants were some thirteen Air Seychelles staff who were invited to develop the right skills and tools as they face the prospect of redundancy.