Swimming - Joshua Miller wins 200m breaststroke gold medal
16-May-2018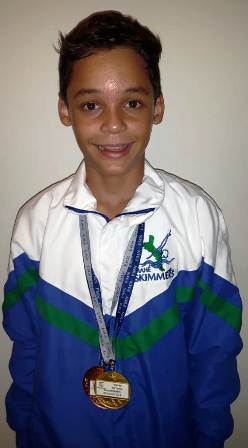 Joshua Miller captured the only gold medal out of the seven medals swimmers of the Mahe Skimmers club won at the recently-ended Mauritius National Open Swimming Championship.
After winning a total of 21 medals in the same competition last year, the Mahe Skimmers team came back this year with less medals than expected, however the swimmers clocked new personal best times in different age categories and events.
Joshua Miller won his gold medal in the boys' 13-14 years 200m breaststroke where he also recorded a new personal best time of 2 minutes 48.59 seconds (2:48.59). He also won two bronze medals in the boys' 13-14 years 200m individual medley (2:33.64) and 100m breaststroke (1:19.20).
Yves Fock Heng was the club's second best performer in terms of medals won as he picked up a silver and two bronze.
His silver medal came in the boys' 11-12 100 backstroke with a time of 3:00.17 after finishing behind race winner Baptiste Capitte (2:48.36). He won his bronze medals in the 50m breaststroke (43.80 seconds) and 200m freestyle (2:36.34, personal best).
Martina Ceccato was the only female swimmer to return with a medal ‒ a bronze ‒ which she won in the female 14 years & over 200m breaststroke in a time of 3:18.66 which is a new personal best for her.    
Tessa Ip Hen Cheung won the race in 2:48.10 followed in second place by Celia Glover in 3:07.82.
The fact that some of the swimmers have moved to higher age groups was a real challenge for them to contest for medals but according to coach Barnsley Albert, they all performed to the best of their ability.
"The team's performance was superb and as the results show, around 95% of the swimmers returned with personal best times. We knew it would be tough, but the team did their best and registered some good results," coach Albert told Sports NATION.
He continued by emphasising that the team's preparation in terms of training went very well, however the lack of competition has had a negative effect on the swimmers.
The Mahe Skimmers club would like to thank all organisations who sponsored the swimmers' trip, the swimmers' parents as well as ISPC who provided the team T-shirts and financial help.
The organisations have been of big help and the Mahe Skimmers is urging other organisations and other individuals to support the team in the future as the group of swimmers who boast a high level of potential can reach new heights with more support.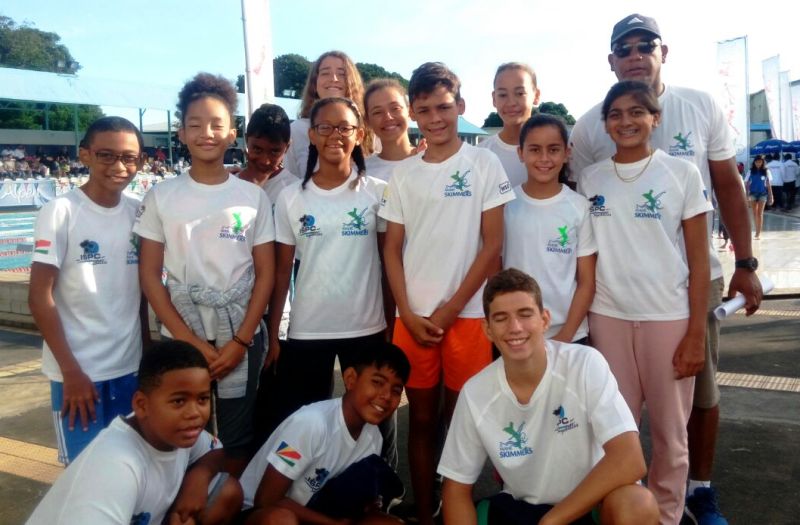 R. R.