Air Seychelles partners with Booking.com to provide accommodation options
16-May-2018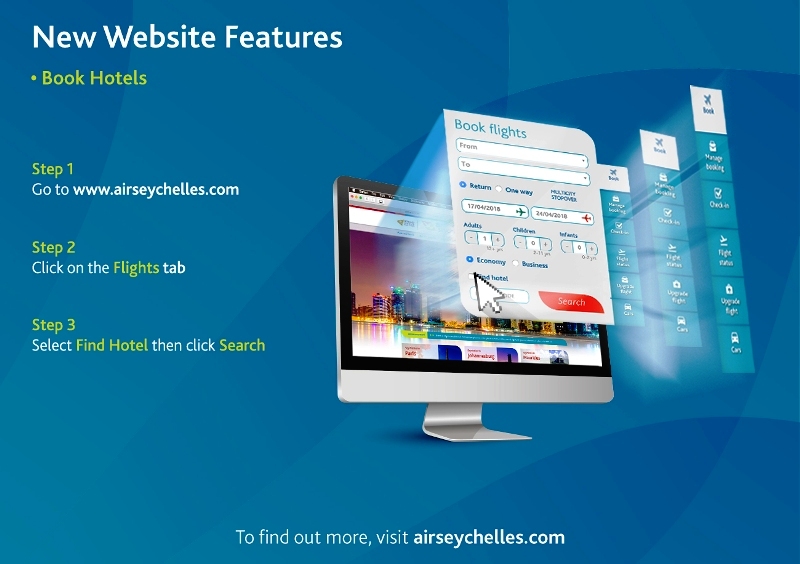 Air Seychelles, the national airline, has formed a new partnership with Booking.com, one of the largest travel e-commerce companies in the world, to provide customers with accommodation options via airseychelles.com
Booking.com will enable guests travelling with Air Seychelles or other airlines to book a selection of incredible accommodations ranging from apartments, vacation homes, small family-run bed and breakfasts, guest houses, boutique hotels, up to five-star luxury resorts and others at great prices for every type of property through a custom integration on airseychelles.com
Available in 40 languages and covering more than 130,000 destinations, Booking.com is one of the most popular digital platforms used by airlines around the world to empower customers to book their ideal accommodation quickly and easily whether they are travelling for business or leisure.
Remco Althuis, chief executive of Air Seychelles, said: "We are excited to collaborate with Booking.com to provide more options to our guests who are looking to book their flights and accommodation in one go when travelling.
"As part of our strategic plan we are constantly looking for ways to enhance our digital platform to meet the needs of our guests hence the partnership with Booking.com is a great way to improve our service element by providing greater flexibility and convenience to our guests on airseychelles.com".