2018 ICT week focuses on artificial intelligence for all
16-May-2018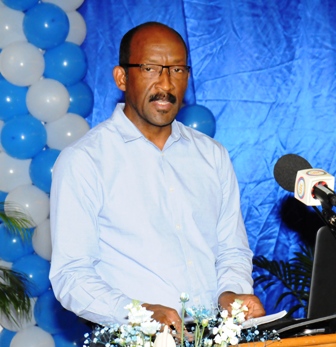 The focus for this year's Information Communications Technology week is on artificial intelligence and those taking part are being urged to consider its impact and potential in world economies.
Vice-President Vincent Meriton launched this year's Information Communications Technology (ICT) week on Monday at the International Conference Centre and the theme chosen this year is 'Enabling positive use of artificial intelligence for all'.
Marc Israel, product marketing director of Microsoft West, East and Central Africa, is here especially for the event and was present for the opening ceremony.
Also present were Benjamin Choppy, principal secretary of the department of information and communications technology (DICT) and staff and relevant stakeholders' representatives.
It is to be noted that May 17 has been earmarked as International Telecommunication Union (ITU) Day to recognise and appreciate the positive impact that telecommunication has in our daily lives. The purpose of the world's telecommunications and information society day is to help to increase awareness of the possibility that the youths of the internet and other ICTs can bring to society and the economy.
In his opening address, VP Meriton said we should focus on the potential of artificial intelligence (AI) to accelerate the implementation of the sustainable development goals (SDGs) which are a universal call to action to protect the planet and ensure that all people enjoy peace and stability.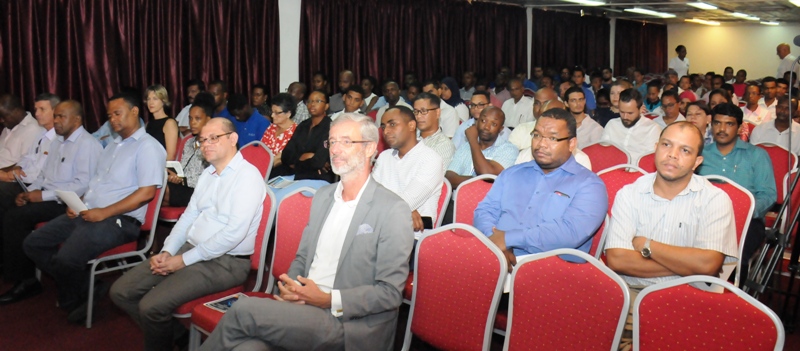 What is AI and why focus on AI?
Vice-President Meriton answered: "Artificial intelligence is not robotic. A robot will only do what it is programmed to do. When we speak of AI we are speaking of intelligence hardware or software that is able to replicate human behaviour like learning and problem-solving. AI is a field of computer science which has been the subject of people's imagination and science fictions for decades. However, real world application has only accelerated in the past decade. An artificial intelligence system is essentially a powerful advanced computer system developed in collecting and analysing large amount of data and able to make decisions and predictions and learn from data without human interaction".
Mr Meriton added that we must all agree that today technological innovation or explosion which is considered the fourth industrial revolution, is bringing in a new set of technologies and services that has surely the potentials to transform our society.
"That is because it has the enormous potentials to assist global efforts, to address challenges such as poverty, hunger, health and education, inequality and the protection of our environment," he said.
For his part, Mr Israel went through the various aspects of lives that are being dramatically transformed by the use of artificial intelligence like in digital agents, intelligent apps and business processes.
"It will impact on everything," he said.
Various activities have been programmed for this week which ends Friday May 18.