President Faure receives foreign secretary of the government of India
16-May-2018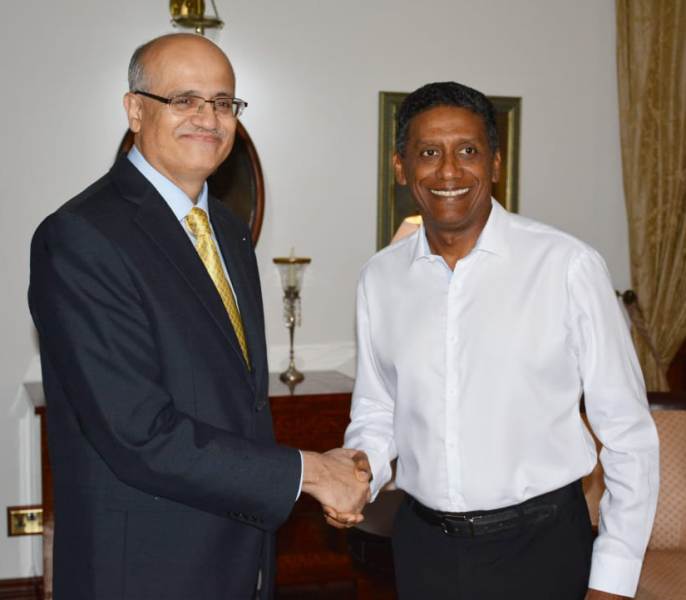 President Danny Faure has received the new Foreign Secretary of the Government of India, H.E Vijay Keshav Gokhale, currently in Seychelles to co-chair the 9th Joint Commission Meeting held from May 14-15, 2018.
The meeting took place at State House yesterday.
The foreign secretary availed of the opportunity to brief the president on preparations for his forthcoming state visit to India, where numerous memorandums of understanding are expected to be signed to further consolidate the excellent relations between the two nations.