Centennial Lions Club hosts eye screening camp
13-June-2018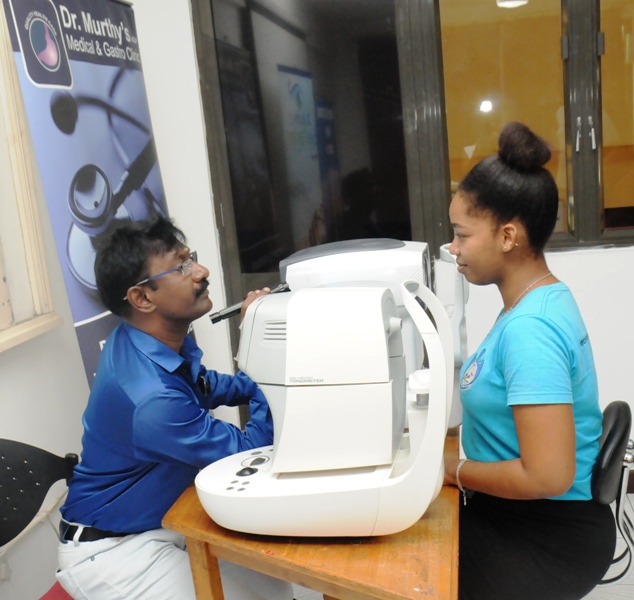 Students and staff of the Seychelles Institute for Teacher Education (Site) were able to test out their eyes yesterday during an eye-screening session organised by the Seychelles Centennial Women Lions Club (SCWLC).
This was conducted in collaboration with Dr Murthy's Eye Clinic and the Ministry for Education and Human Resource Development.
The one-day activity was officially launched by the director of SITE, Rosianna Jules, in the presence of several Site's board members, staff, students as well as representatives of SCWLC.
"This is a very important gesture. The Centennial Lions Club is always working towards helping the children in Seychelles. Now the group is also looking into the welfare of the adults who look after children," Mrs Jules said.
The president of the SCWLC, Sahi Senthil Kumar, explained that the eye-screening initiative is the club's first eye-screening camp for adults.
"The SCWLC has five areas to focus on in its agenda; vision, environment, youth, education and health. We serve the community on these five bases and this eye-screening camp was what we initiated to achieve the 'vision' element of our agenda," she said.
Around 88 students and 30 academic and support staff at Site received a fifteen-minute eye check-up.