Advancing agro-meteorological services expected to improve food security
11-July-2018
Our local population is gradually growing and according to the Seychelles Meteorological Authority (SMA), agro-meteorological forecasting is one of the ways that can help support -- through the provision of agro-meteorological products, advice, warnings, and eventual action by the relevant government departments/businesses/public – the enhancement of agricultural productivity by local farmers, to meet growing food demands.
The government recognises that high agricultural productivity and production by local farms will play a great role in meeting our nutritional needs, leading to a healthier nation, and also reducing food imports with a ripple effect that will ease pressure on the economy. It is for this reason that in the 2018 government budget, SCR68.7 million more was injected into the Ministry of Agriculture and Fisheries.
The chief executive (CEO) at the SMA, Vincent Amelie, enlightens us on the role of the authority and agro-forecasting in Seychelles, as well as the authority's plans to further support the agricultural industry.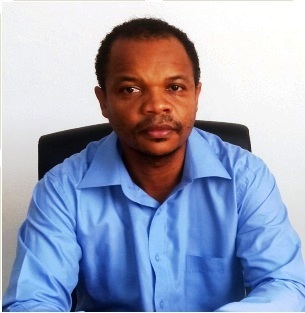 Agro-meteorological forecasting
Agro-meteorological forecasting refers to the science of studying the relationship between weather & climate information, including other factors such as technology, soil type, health & policy, and crop performance (growth and development), using projections of such factors to estimate future yields, and make conscious land use decisions to increase crop yield. Agro-meteorological forecasting mainly aims to enhance agricultural productivity and planning.
Forecasting can be done using either statistical, remote sensing yield estimation, or dynamic crop growth models. It involves the use of projection knowledge & information from weather and climate parameters, including other factors affecting crop growth & development such as technology, to estimate future yields of a crop and trigger warnings of likely pest & disease infestations.
Agro-forecasting in Seychelles
Agro-meteorological forecasting in different countries is mostly done by the National Meteorological Services, drought monitoring centres and agricultural research centres. In the Seychelles, SMA is mandated to do agro-meteorological forecasting and has been offering these services since 1971.
While a lot still needs to be done, SMA is proactive in developing its staff in agro-meteorology as a science for research, collection, storing and statistical analyses of agro-meteorological data, and information for research, government departments, private and public users through its climate centre.
Some of the agro-meteorological information provided by the SMA include soil temperatures (at 5cm, 20cm and 30cm ground depth), sunshine duration, evaporation & rainfall amounts, and rates. This information is provided alongside daily, and now 7-day (from 4-day), and seasonal forecasts (3-4 months ahead which are updated on a monthly basis).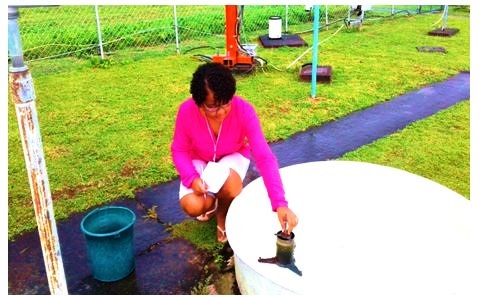 Through the forecasting unit, drought situations are continuously monitored while weather conditions likely to cause losses to farmers, such as pests/diseases and flooding, are monitored for warning services to concerned departments.
The SMA continues to rise above the challenges it faces, such as the need for more technologically-advanced agro-meteorology forecasting tools (models and software systems), installation of a wider observation network, funds for human capacity development, development and enhancement of partnerships both locally and regionally, to continuously and proactively provide agro-meteorological products that meet users' demands.
Importance of agro-forecasting for Seychelles
Agro-meteorological forecasting supports local farmers, agricultural research departments and government agencies in farm management and planning of food trade, marketing and distribution, warning systems - by providing national decision-makers with advance notice of the magnitude of food production deficit/supply - and market planning and policy.
Over the past few years, the government has recognised the importance of supporting agriculture to enhance food security amid high food prices internationally and the need to reduce on food imports.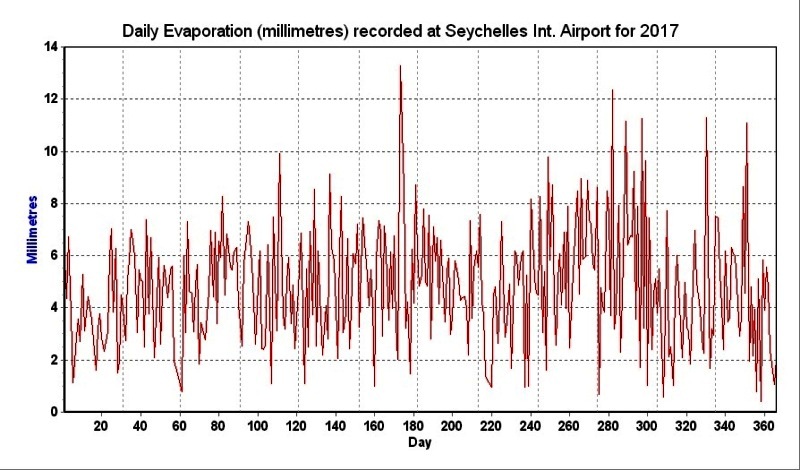 Future plans
SMA is committed to supporting government initiatives and projects, including other interested parties, in the agricultural sector through its agro-meteorological services.
Future plans include partnering with local and regional bodies to support and engage in in-depth research - the relationship between crop performance (development, growth and yield) and prevailing weather and climate conditions, including other factors that affect crop productivity -  provision and installation of observational networks, software and information technology, infrastructure and human resource capacity development (operational and technically for agro-meteorology research and analysis of products from local, regional and global agro-meteorology models).
Through these investments, SMA hopes to expand the services it is providing to include other products such as 10 days, monthly, seasonal and annual bulletins; special topical reports on crop growing periods; agro-meteorological disaster reports; and crop yield forecasting bulletins for government departments, decision makers and planners, the general public and private users.
Photo & image sources: SMA