Alliances formed to collectively prevent entry of Varroa Destructor into Seychelles
11-July-2018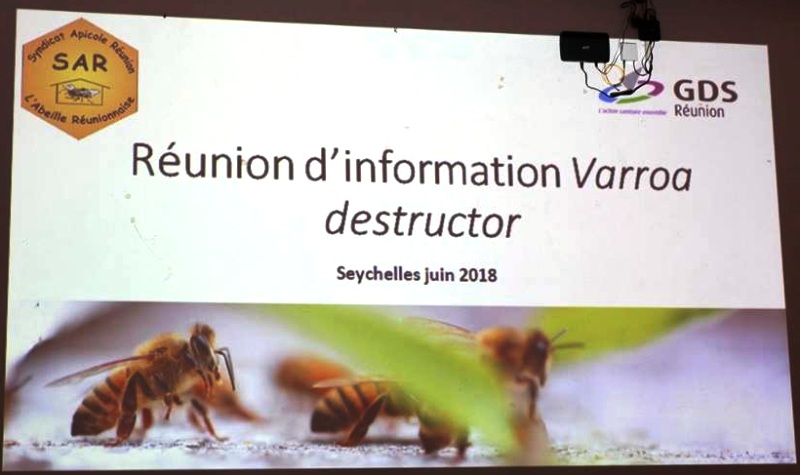 Two professional beekeepers from Reunion Island were in Seychelles from June 10-17, 2018 to conduct training workshops on Mahé and Praslin with various stakeholders, in relation to Varroa mites (Varroa destructor), discussing steps needed to be taken to prevent its entry into Seychelles, its detection, and preparedness in the eventuality that it does come to our shores.
This comes after the mites have been detected in a couple of countries in the region.
The two experts also visited several local beekeepers on Mahé, Praslin and La Digue to ascertain the health of our local bees, and understand how the local beekeepers are keeping and maintaining their bees. They were happy to confirm that Seychelles is still mite free.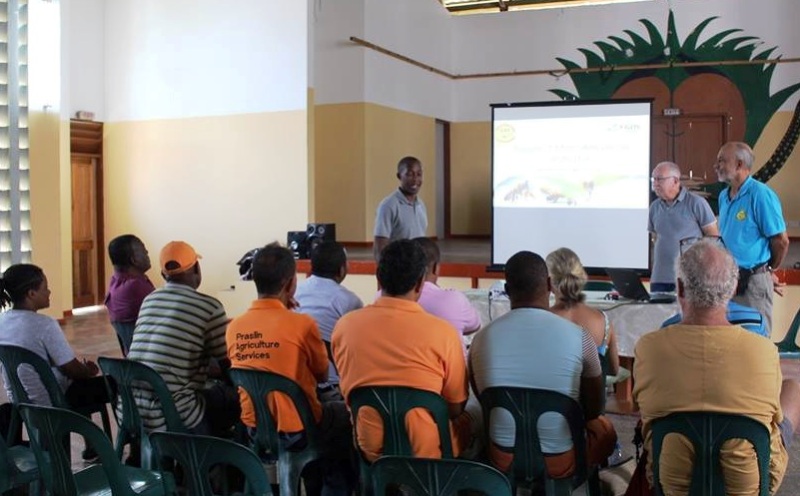 An updated survey is required to formally determine the health status of bees in the country. According to local beekeeper, Arthur Toule-Thilathier, this is an opportune time for other countries across the world to become aware that Seychelles' bees are free of Varroa mites, hence a financial opportunity for the country to export bees and honey to countries that have been affected.
On his part, Mr Toule-Thilathier says that feedback given from the experts about beekeeping conditions in Seychelles was very good and encouraging. "The experts advised however, that we need to intensify efforts to further protect bees and hives from this disastrous disease through improved protocols, such as ensuring that all beekeepers use hives with removable frames," he said.
Keven Nancy, Chief Plant Biosecurity Officer at the National Biosecurity Agency (NBA) says that due to the immense loss that Varroa mites can cause for our country, the agencies, that is the NBA and Seychelles Agricultural Agency (SAA), together with the local beekeeping community, have joined alliances to coordinate efforts to further prevent the mites from entering the country.
To assist the country in its efforts, the NBA is expecting to receive a set of guidelines from the Reunion Island experts about prevention and monitoring protocols. The experts are ready to assist Seychelles as much as they can with this matter and Mr Toule-Thilathier feels that as a country, we need to show them that we appreciate their concern, so that they can help us even further.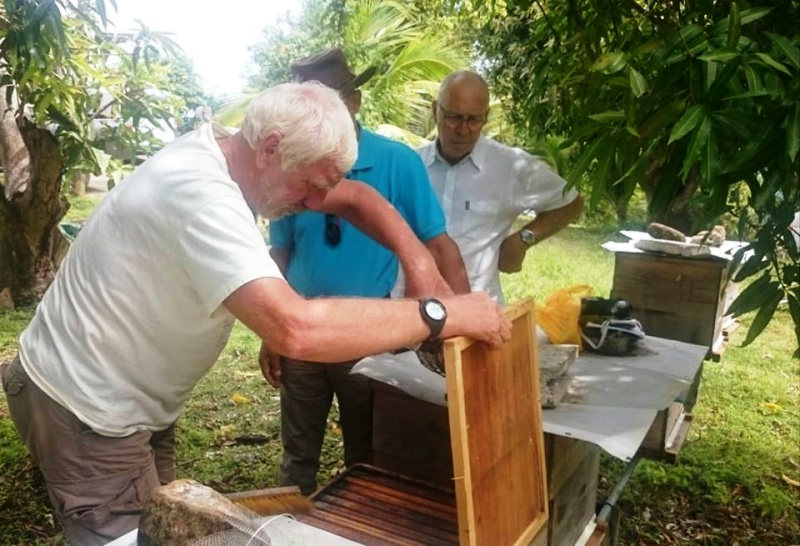 Joseph Francomme & Francois Payet, experts from Reunion Island visiting a local beekeeper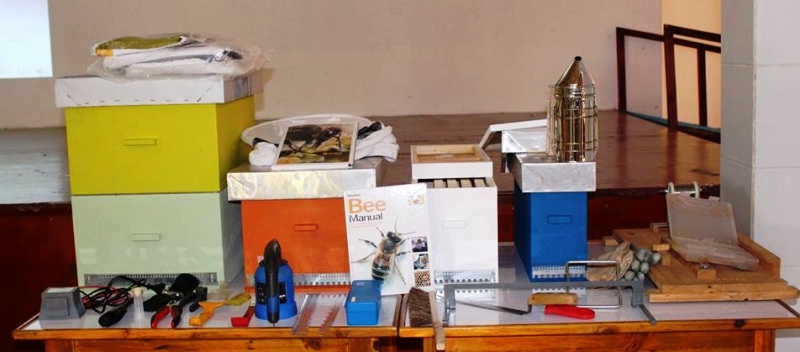 A committee consisting of members from the NBA, SAA and some local beekeepers was set up at the start of the year to implement the Varroa prevention and preparedness programme.
In the event that the mites are detected in Seychelles, all necessary medications and equipment have to be in place. The committee, along with the veterinary section of the NBA, is working on an emergency eradication plan which will serve to inform all stakeholders about the procedures they will need to follow in such an incident. Early and correct action during such an incident is vital since bees are capable of spreading the mites very quickly.
All ports of entry, as well as the Seychelles International Airport, will now be required to have traps in place with the hope that any bees entering the country will quickly colonise these traps. The traps will be regularly monitored and if the mites are identified, the bees will be destroyed.
Efforts will also be made to resolve the lack of beekeeping equipment in the country.
Mr Nancy stresses that quality products and equipment are key in minimising the risk of diseases, adding that proper training programmes for those wanting to enter the beekeeping industry is also a fundamental area to work on.
Information and communication are also essential for reducing the risk of disease and for managing the situation effectively should any be detected. As such, Mr Toule-Thilathier says that there is a need to establish a Beekeepers Association so as to better coordinate communication efforts through different means and forms.
Mr Nancy reiterates that all stakeholders, including beekeepers and the NBA officers at Border Control, need to continue working, communicating and collaborating together as a team if Seychelles is to intensify its efforts in minimising the risk of having Varroa mites and other diseases.
There have been reports that some fishers go all the way to Madagascar and take back with them crude honey with pieces of comb which could very well carry live mites. If caught, they will be severely dealt with.
Members of the public are reminded that there is a ban on importation of honey bees and it is crucial not to bring in any honey bees, raw honey and wax, or any second-hand beekeeping products / equipment into the country. Boat owners are encouraged to destroy any bee colonies detected on board any vessels at sea to prevent an infested colony from reaching our shores.
Reference: Beeaware
Photo credits: Ministry of Fisheries and Agriculture