FSA, SIB organise first roadshow in Hong Kong, Shanghai
06-August-2018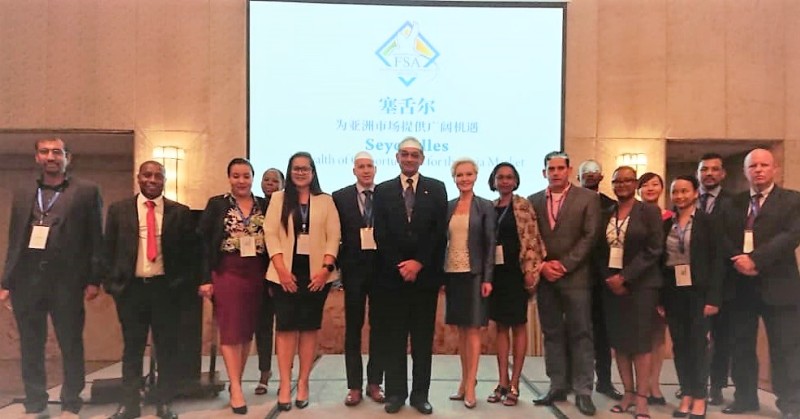 The Financial Services Authority (FSA) in collaboration with the Seychelles Investment Board (SIB) organised the first Seychelles Financial Services Roadshow which took place in Hong Kong and Shanghai from July 31 to August 2, 2018 under the theme 'Seychelles, a wealth of opportunities for the Asia market'. 
The Seychelles Financial Services Sector is making headway in its development. Despite the recent economic downturn and global economic crisis, the sector remains adequately capitalised. The non-banking sector itself contributed the value of Seychelles Rupees (SCR) 922,834,000 in 2017 reflecting a percentage of 4.55% GDP in the local economy.
Through various presentations and highly technical discussions, the Seychelles delegation consisting of government officials and industry practitioners participated in face to face interactions with the Asian professionals and experts offering them value-added solutions and investment opportunities within the Seychelles Financial Services sector.

Leading the Seychelles delegation were the chairman of FSA Suketu Patel, the chairman of the SIB Gilbert Lebon, chief executive of FSA Dr Steve Fanny and chief executive of SIB Cindy Vidot as well as their respective technical teams.
Ina Laporte, the chairperson of the Seychelles International Financial Services Association (SIFSA) and a team of private sector professionals operating in Seychelles also attended the roadshow with the aim of securing B2B deals and promote Seychelles as a Financial Services destination.
In total the Seychelles delegations managed to interact with over 200 participants during the Hong Kong and Shanghai events.
"The aim of having a Seychelles dedicated roadshow was to directly interact with potential investors and wealth management firms without having the distraction of other jurisdictions. It allowed for a more targeted approach to promoting investment. This type of gathering is the first of its type organised by SIB on behalf of FSA and the format will be used for future events," said Ms Vidot of SIB.