Basketball - The 'Fun Day' campaign in full swing
07-August-2018
The Anse Etoile court on Saturday hosted the second basketball 'Fun Day' activity, jointly organised by the Seychelles Basketball Federation (SBF), the Ministry of Education and Human Resource Development and the district's administration office.
The second activity which gathered 28 kids from the Anse Etoile district alone followed a similar event two weeks ago at the Cascade court.
They are part of the SBF's youth development and grassroots programme, encouraging youngsters to enjoy the game of basketball, leading to talent detection.
Saturday's event was led by coach Michel Malbrook, alongside national league players, namely Abdallah 'Dullah' Saleh, Simone Malbrook, Faizel Naiken, Alex Jean and Jana Malbrook.
Other than SBF president Terry Celeste, secretary general Adrian Pillay and district administrator Jenna Dubignon, Saturday's event also received the support of two professionals namely Seychellois Abdel Sylla and Torrell Martin from the French Pro A league.
Mr Celeste said despite the various constraints, the SBF is committed to its grassroots programme and it is working hard on seeking sponsorship for more and better equipment due to its limited budget.
He added that it has received good support from parents and other individuals and is hoping that with the new management in place the National Sports Council will help the SBF with the programme, which was not the case before.
Mr Celeste also said they have managed to purchase some mini-basketballs, but they still need financial support for other equipment involved in the programme.
Saturday's event began with a warming up session, before the kids were engaged in different activities, including drills, shooting and games.
They were all awarded a certificate of appreciation.
Commenting on the activity, professional player Torrell Martin said it is nice to see the kids coming together and also the coaches putting their all into it, as the only thing that will come out of it is the kids to prevail.
Thinking of himself as a kid growing up, Martin explained that there are things which they had and we as an island do not, so it is therefore important for people like himself to give back and try to do things.
"When I see kids coming together I really appreciate it and think it is a dope situation," he added.
The next Fun Day is scheduled for next Saturday, again at the Anse Etoile court, this time for the La Retraite primary school pupils.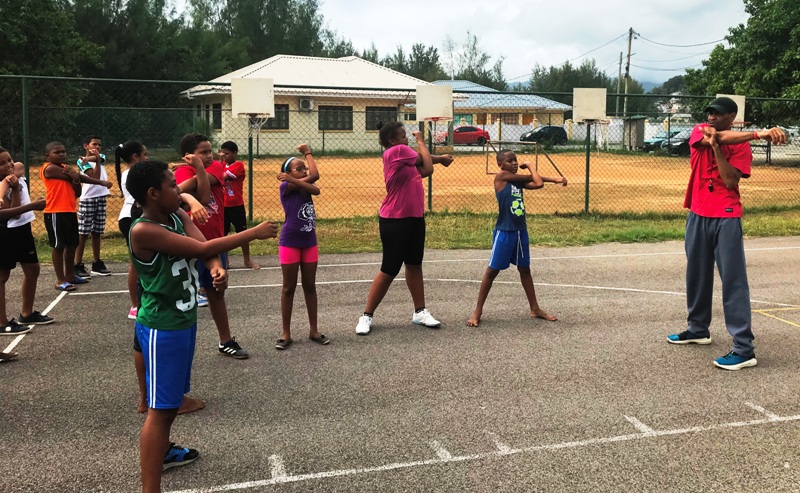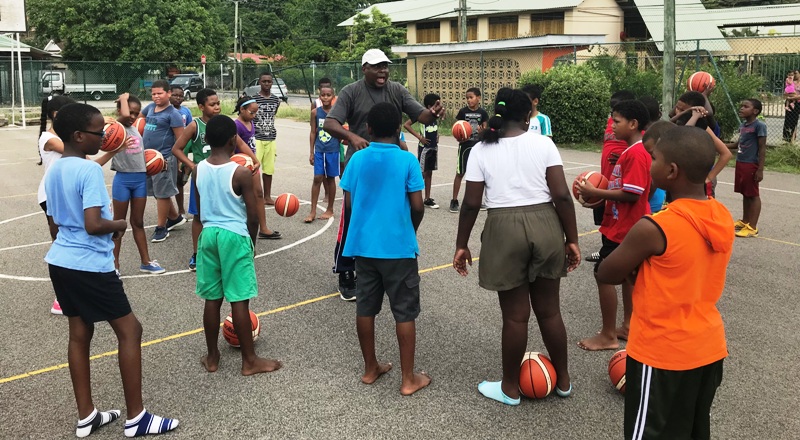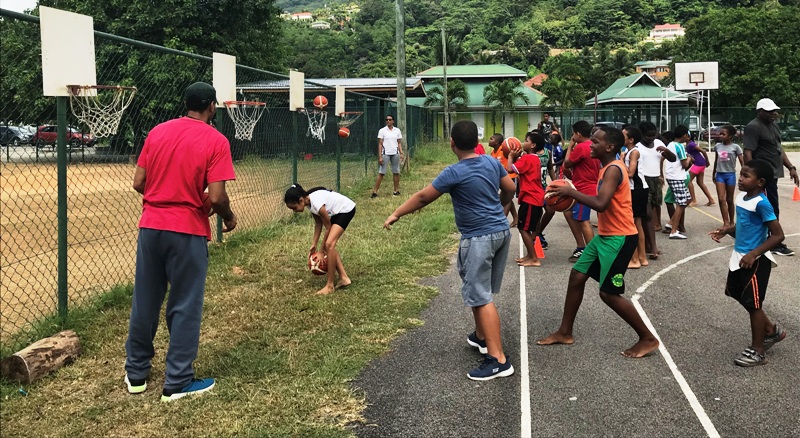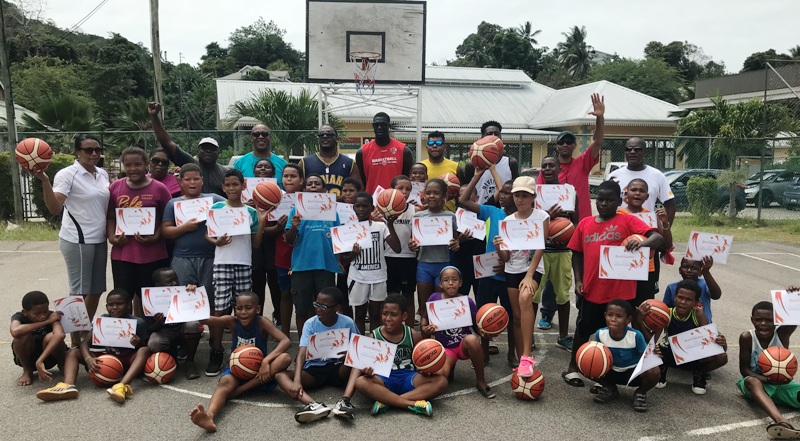 R. D.