Karting - Liza Rene-Cosgrow, Marc Delcy, Christian Bastienne win big in rounds 5 and 6
08-August-2018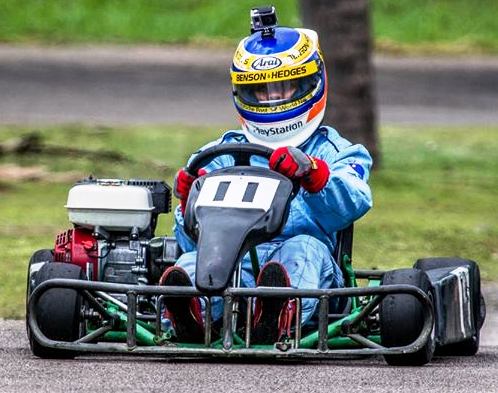 Last weekend's double round karting championship was both exciting as well as dramatic.
With officials and competitors agreeing to run the two rounds on the same day many gained tremendously in their championship campaign while others lost out in a big way.
On the day, Liza Rene-Cosgrow (SF1 and SFLadies), Marc Delcy (SF2) and Christian Bastienne (SF3) made big progress towards winning their respective titles as they won both rounds.
Liza won the first SF1 final after Dave Rene, who was leading, crashed heavily after an impact while lapping a slower kart on the main straight just before the end, damaging his kart beyond repair.
Liza romped to the win with Dave classified second and Andy Denousse third. In the reversed grid final, she also won with Andy finishing second.
Later on in the Ladies' final number 1, Liza again took victory from Mitra Labrosse who was second and Louisa Lafortune third.
Aamirah Laporte, making her debut in this class, impressed with a fourth place finish. Liza had to fight her way from last place in the reversed final number 2 and she just managed to pip Mitra for the win. Louisa took third place and Aamirah was fourth.
Marc Delcy did the same in the SF2 class, winning the first final and coming from the back to take the second.
In the first final, Damian Bonnelame took second place with Mitra Labrosse finishing third. Damian also had a spectacular crash in the pre-final when his steering broke when entering into a tight corner and his kart slammed into the crash barriers.
He was able to repair his kart for final number 1 where he finished third. In the final number 2, behind Marc was Peter Fred followed by Damian (third) and Krisl Gopal (fourth) after starting second but was unceremoniously hit from behind at the start and he spun to almost last.
Liza (2 classes) Marc and Christian have now taken some massive points towards the last part of the championship, while the others will have a tough mountain to climb if they want to challenge them for the titles.
Contributed