Yachting: Indian Ocean Cup 2018
09-August-2018
Mixed results for Team Seychelles after day three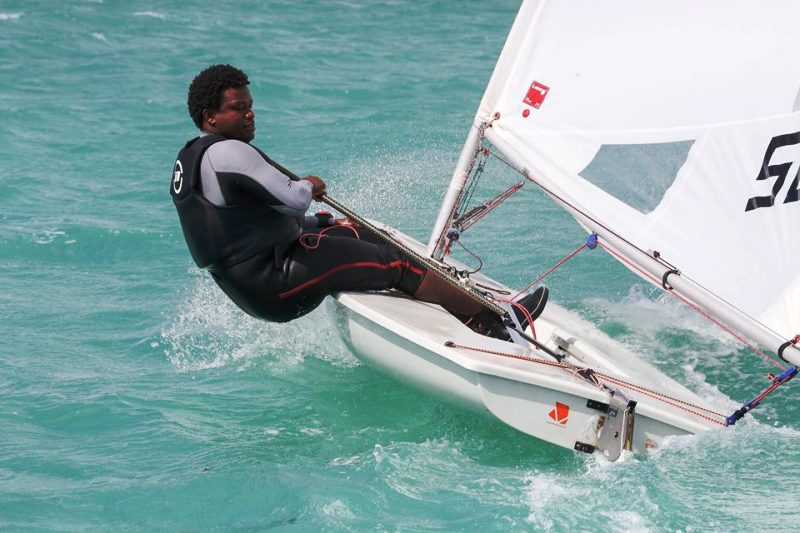 After the third day of competition at the ongoing Indian Ocean Cup in Reunion, the Seychellois sailors are all scattered in the overall standings of the various categories, with Allan Julie leading the Laser Standard group.
The inter-island competition is gathering sailors from Mauritius, Reunion and Seychelles and is being hosted by the Base Nautique des Mascareignes.
The regatta which will go until August 11 comprises Optimist, Laser Radial, Laser Standard and Laser 4.7 classes.
Seasoned sailor Julie won all his three races over his only opponent in the group, Mauritian Kevin Seebaluck.
For unknown reason, host country Reunion did not register any sailor in that group, forcing local coach Francis Duval to register as a competitor, only to have the minimum required number of competitors to begin the races.
In the Optimist group, after the third day of competition yesterday, Dean Mathiot was third overall on 12 points from two third positions and a sixth place finish.
Loïc D'Offay was fourth on 17 points with a fifth place finish along with a fourth and an eighth finish.
Following a first place finish, a 10th and a ninth spot, Anthony Toussaint was fifth on 20 points.
Fabio Bertola Thevenon was sixth on 21 points after finishing 11th, sixth and fourth in his three races.
With 25 points, Rebekah Payet was eighth overall after finishing 14th, 18th and third in the three races.
Jasmine Monthy was 12th overall on 36 points after taking 15th, ninth and 12th positions in her three races, while Stephanie Lalande was in 14th position on 40 points. Her results were eighth, 11th and 21st.
In the Laser Radial group, David Madeleine was sixth overall on 15 points from two sixth positions and a third place finish.
In the Laser 4.7 class, Dominique Labrosse was third overall. His performance was a fifth, a fourth and a first place finish.
In the same group, Samantha Faure was fifth on 12 points. She clinched two fifth and a second place finish in her three races.
R. D.