Basketball: 3x3 Young Lions Cup 2019
09-August-2018
Seychelles to field two selections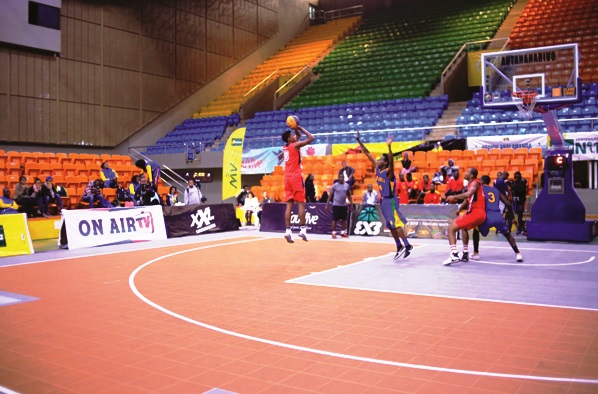 The Seychelles team were placed fifth in Madagascar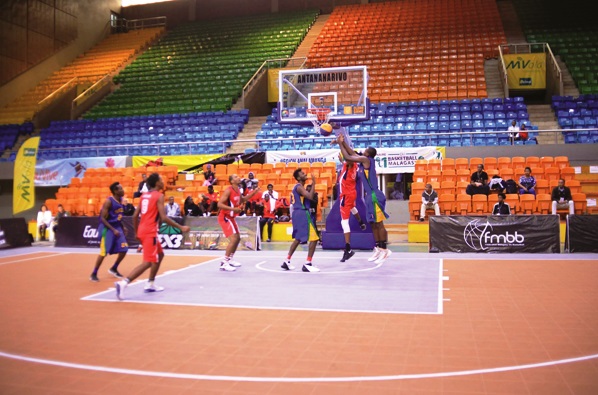 The country will be represented by two young selections at next year's African Basketball 3x3 of the Young Lions Cup 2019 which will be held in Gaborone, Botswana between January 10-19 the sport's local governing body has confirmed.
Secretary general of the Seychelles Basketball Federation (SBF) Adrian Pillay said they will organise two local under-18 competitions and the winning male and female teams will represent the country at next year's event.
According to the International Basketball Federation (IBF) who is hosting the event, all countries taking part must have a minimum of 16 teams per gender within their qualification tournament.
This, they said, is a requirement for the winning teams to represent their respective federations at the finals in Gaborone.
Other than Seychelles and host Botswana, so far, the IBF has received letters of interests from nine other countries, namely Burundi, the Comoros, Lesotho, Malawi, Mauritius, Namibia, Swaziland, Zambia and Zimbabwe.
At the 2017 tournament, Seychelles' male team were the vice-champions after losing 14-17 to Zimbabwe in the final.
Made up of Khris Bouchereau, Stan Jean, Hensley Bristol and Beejay Bertin, Team Seychelles beat the same Zimbabwean selection 10-7 a day prior to the final in the preliminary round.
The Seychelles female selection at last year's tournament was made up of Christelle Cécile, Michelle Ah-Kong, Claudia Marie and Cheryl Marie and they lost 3-8 to Namibia in the quarterfinal.
The three-a-side African Young Lions Cup basketball competition is hosted by the IBF which is affiliated to the Fédération Internationale de Basket-ball (Fiba).
Apart from competing, the young athletes are also engaged in a capacity building leadership programme.
Meanwhile, a local selection took part in the recently-held Fiba 3x3 Africa Cup qualifiers in Antananarivo, Madagascar and were placed fifth overall.
Team Seychelles made up of Arnaud Arrisol, Timmy Adam, Khris Bouchereau and Robert Leon were up against hosts Madagascar, Uganda, The Democratic Republic of Congo, Egypt and Tanzania.
Their only win at the tournament was on a 15-13 score against Tanzania, earning them fifth place overall out of the six teams.
They lost 8-16 to Uganda, 16-20 to the Democratic Republic of Congo, 9-21 to Madagascar and 12-22 to Egypt.
The top three teams in each group have qualified for the prestigious Fiba 3x3 Africa Cup set to be held in Lomé, Togo from November 9-11.
General classification
Women
1st: Egypt (Qualified)
2nd: DR Congo (Qualified)
3rd: Uganda (Qualified)
4th: Madagascar
Men
1st: Egypt (Qualified)
2nd: Madagascar (Qualified)
3rd: DR Congo (Qualified)
4th: Uganda (Qualified)
5th: Seychelles
6th: Tanzania
R. D.